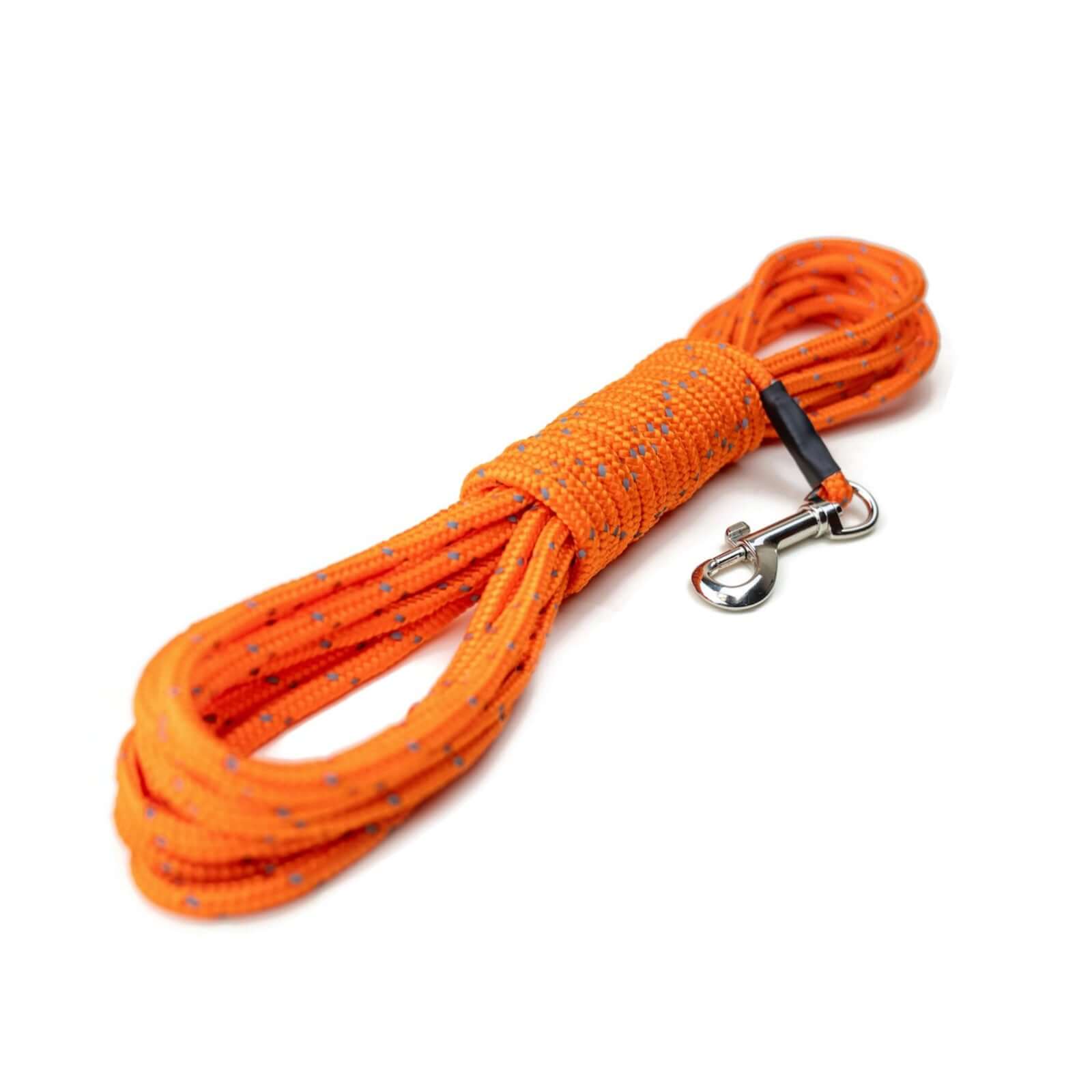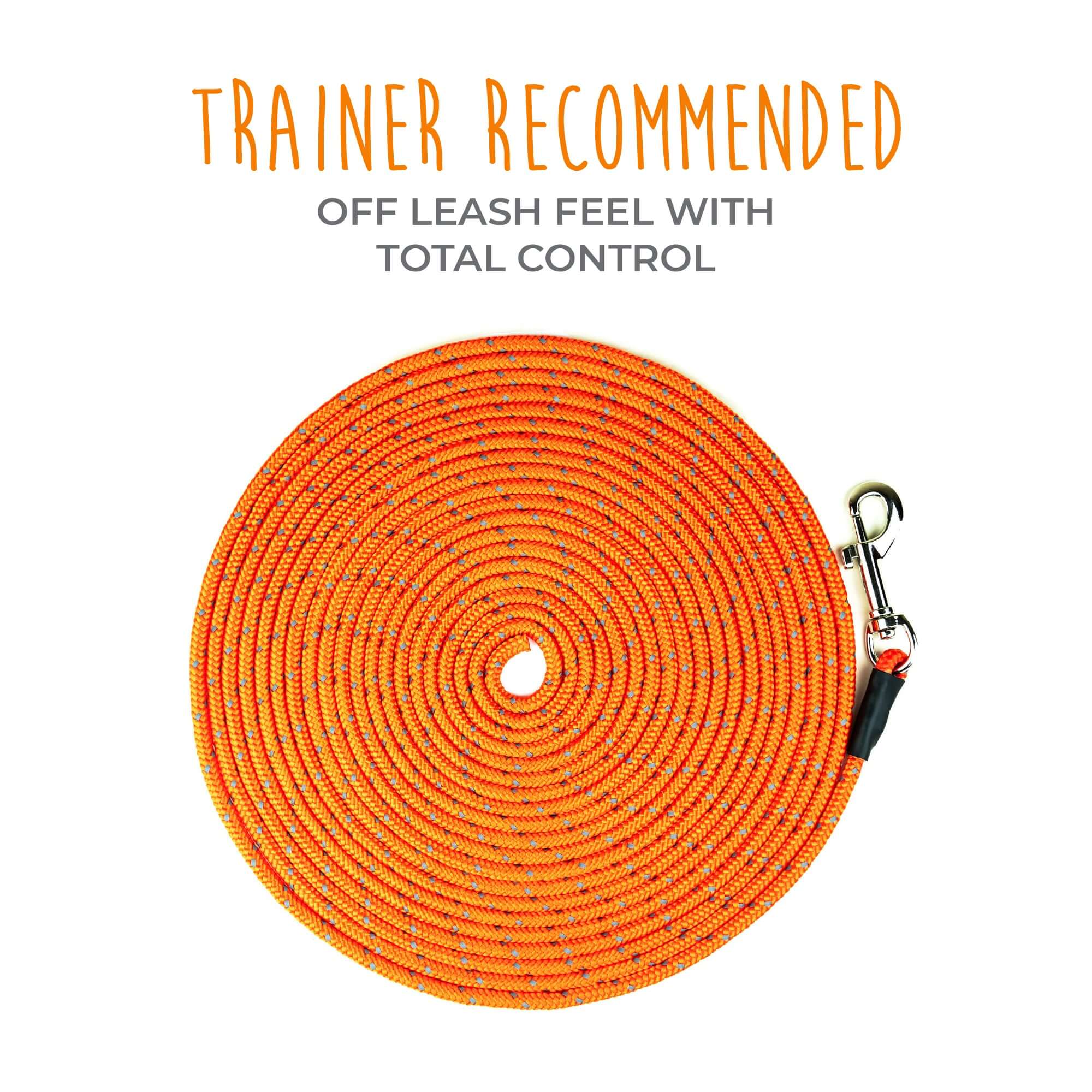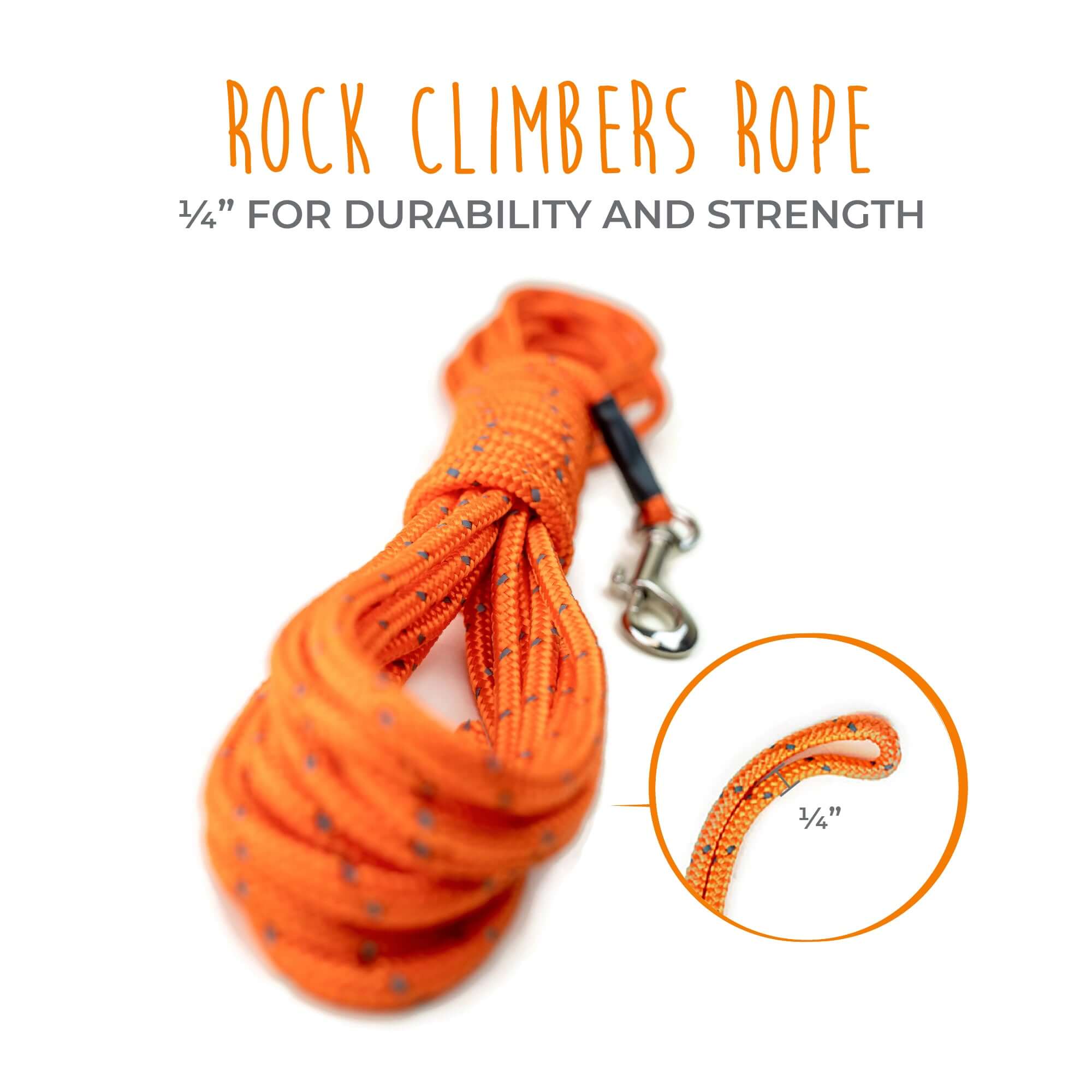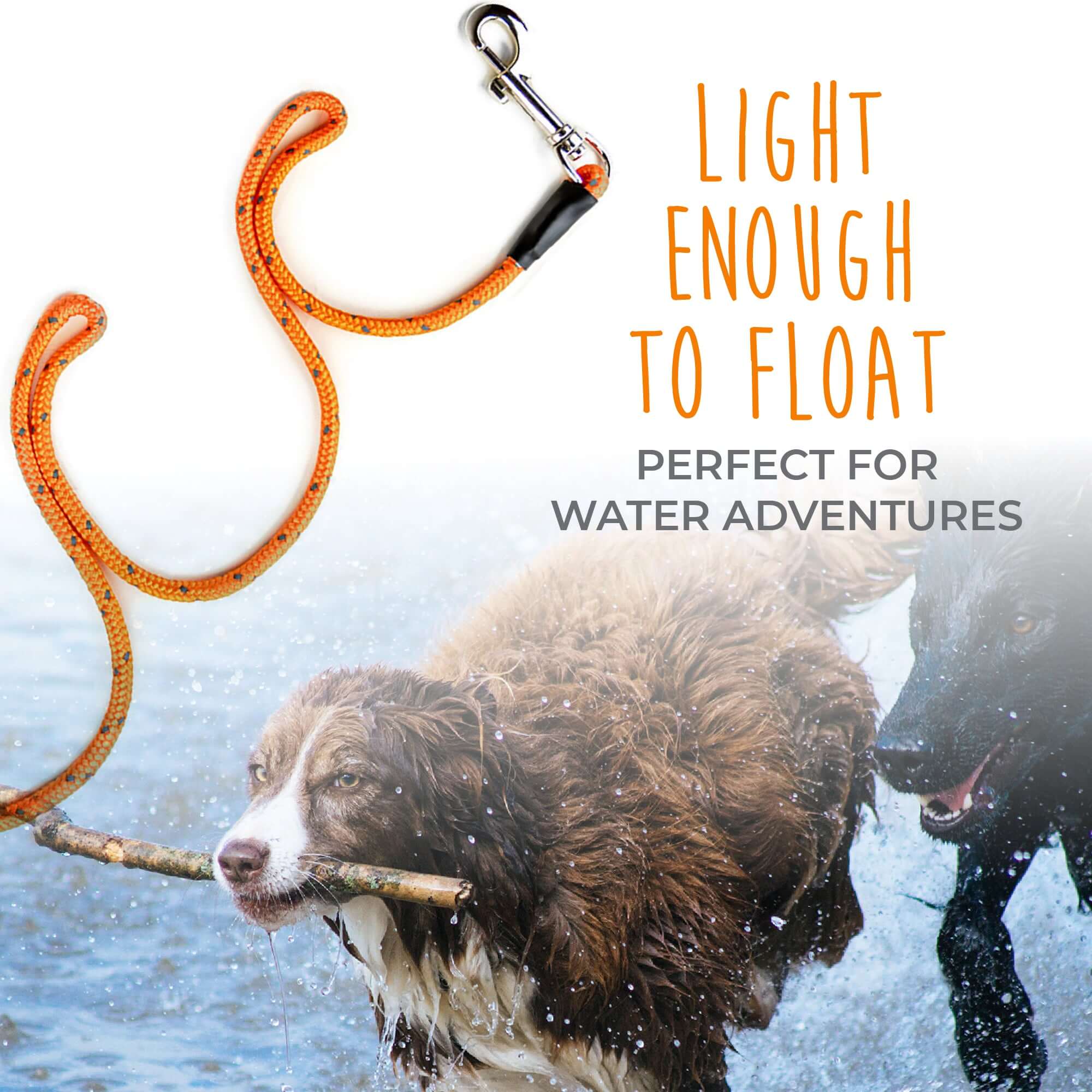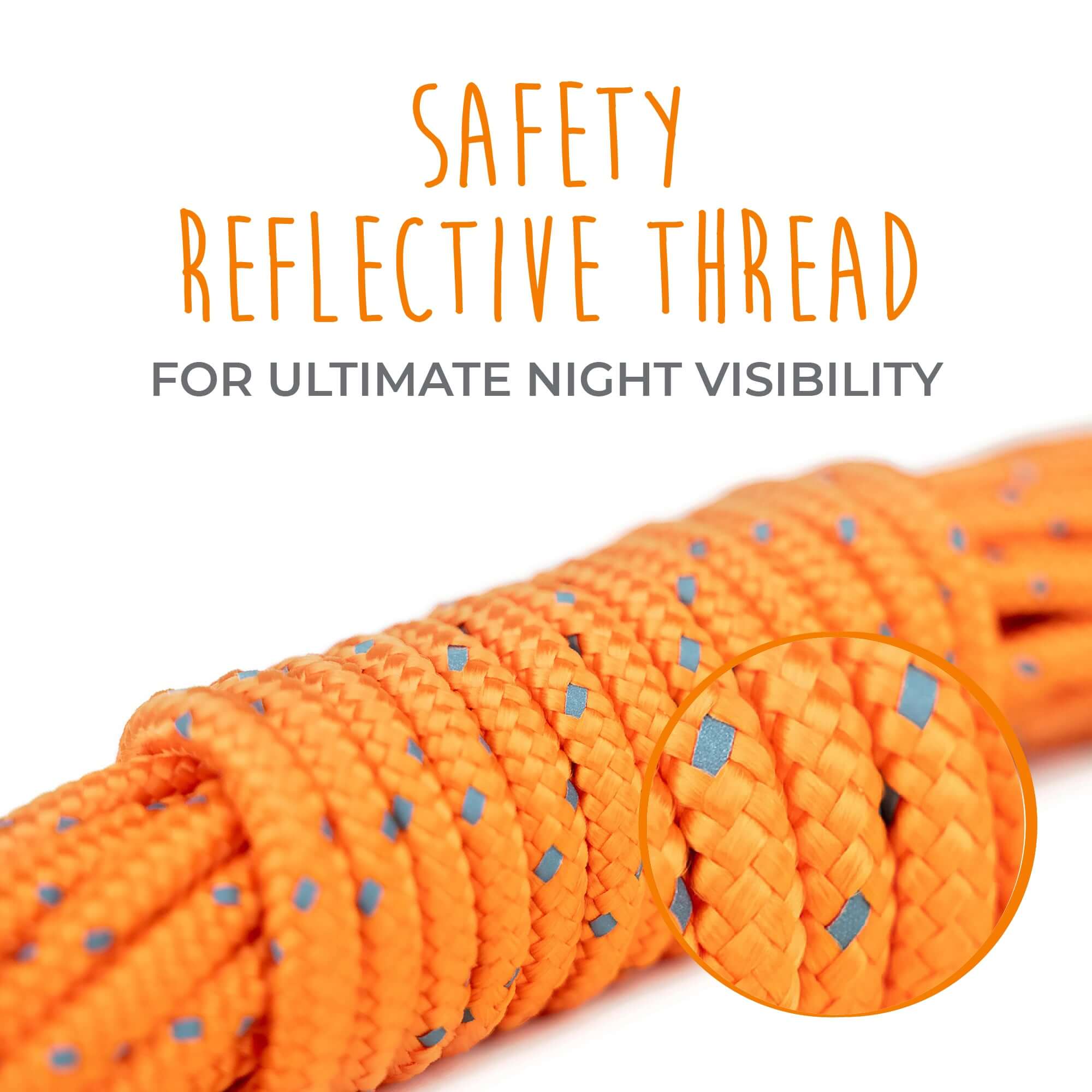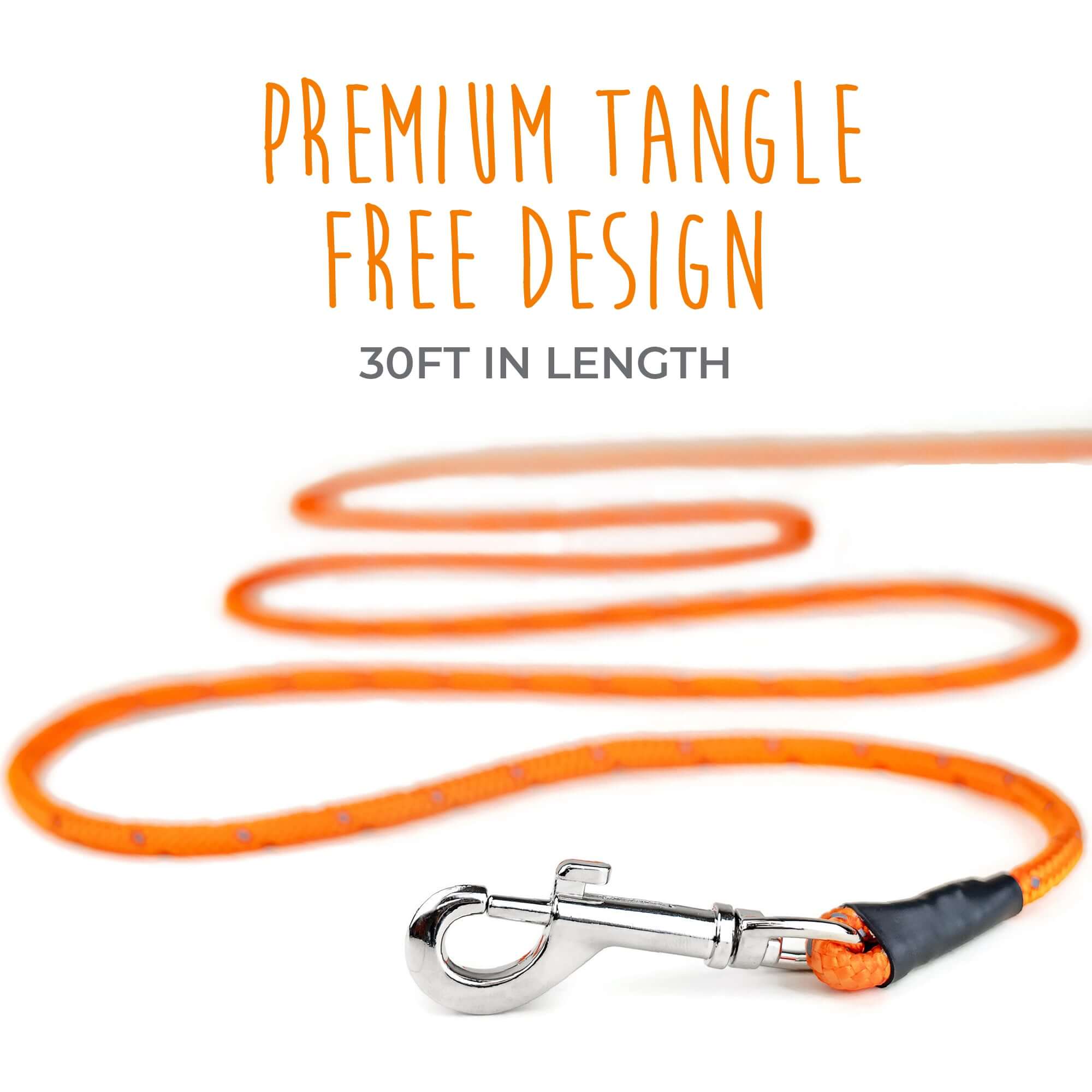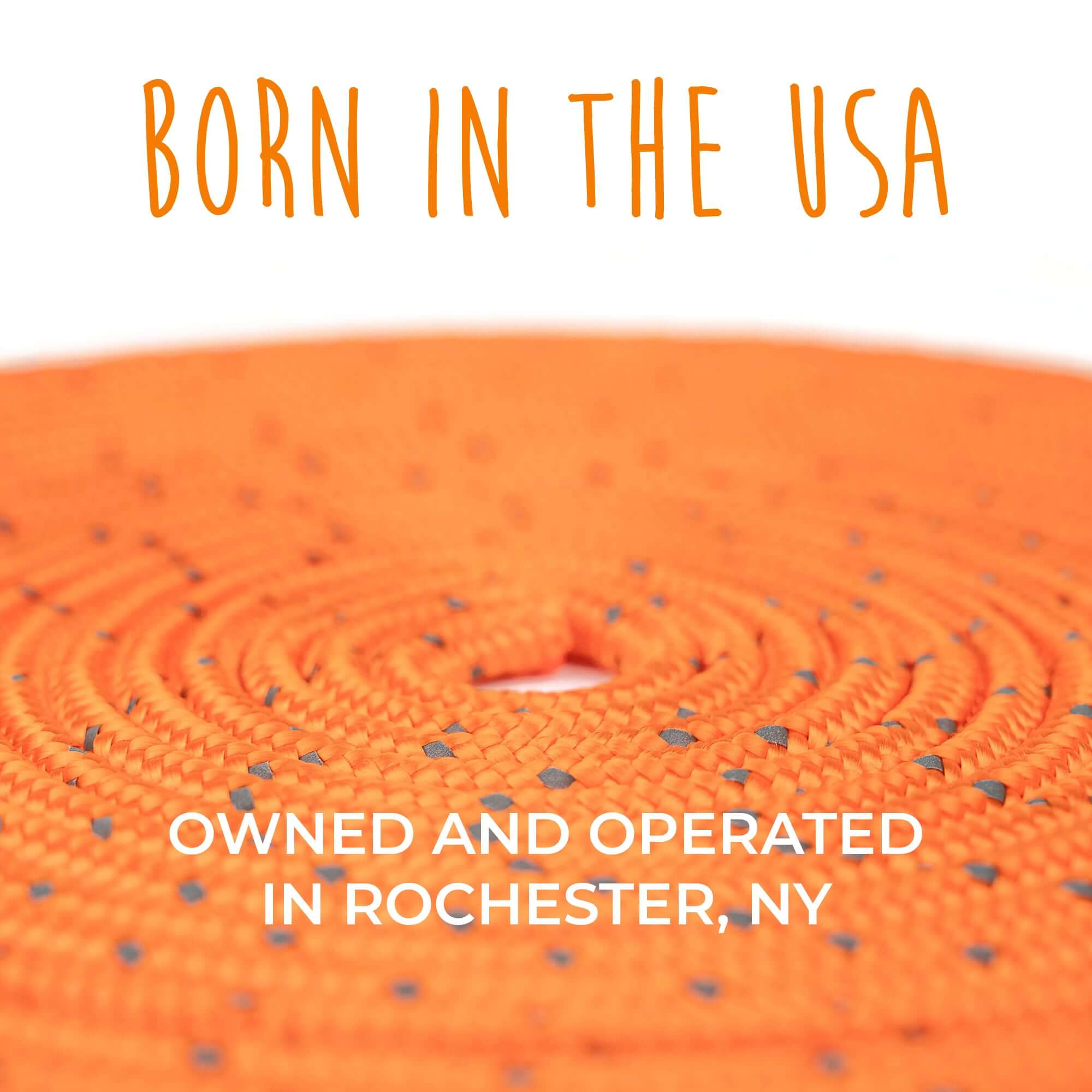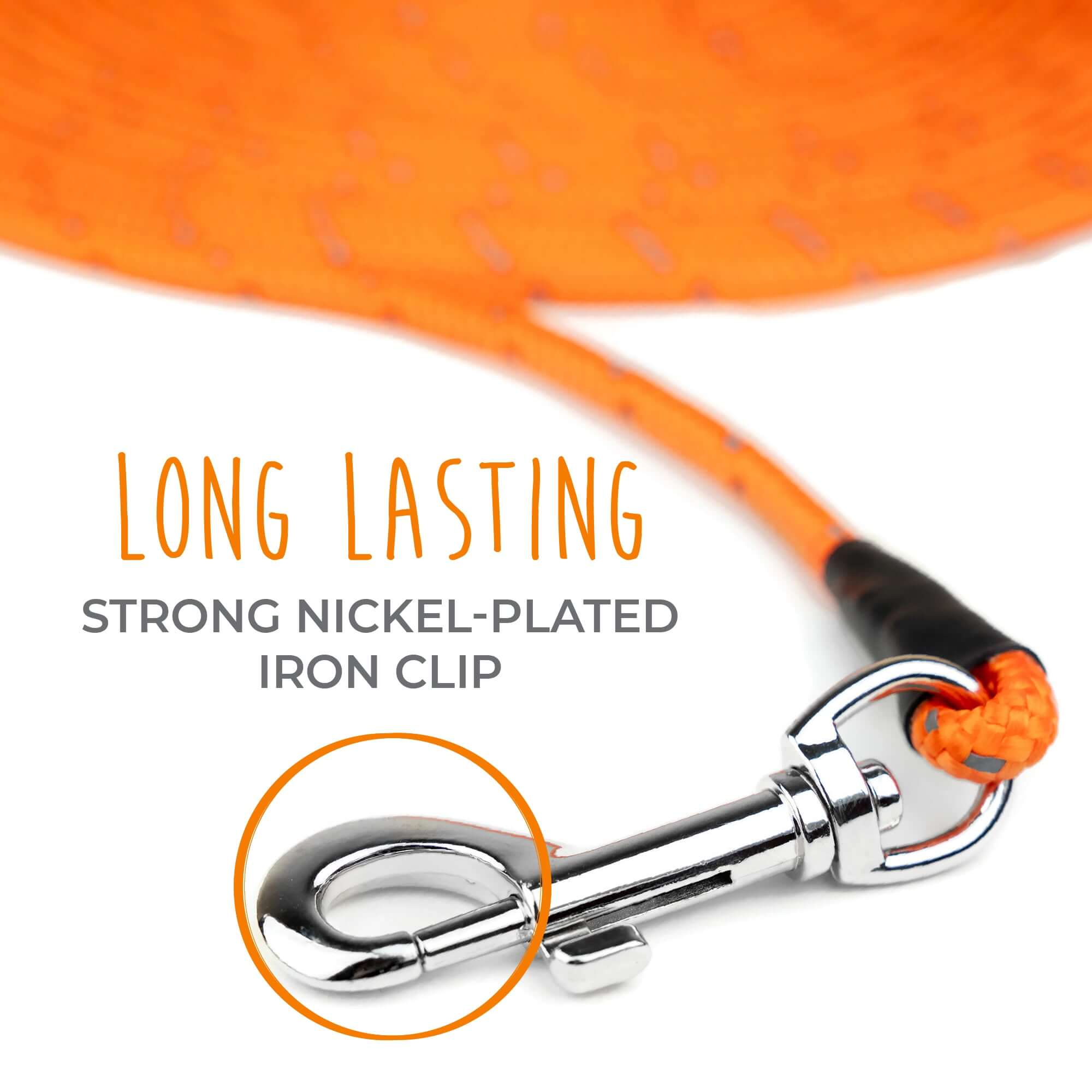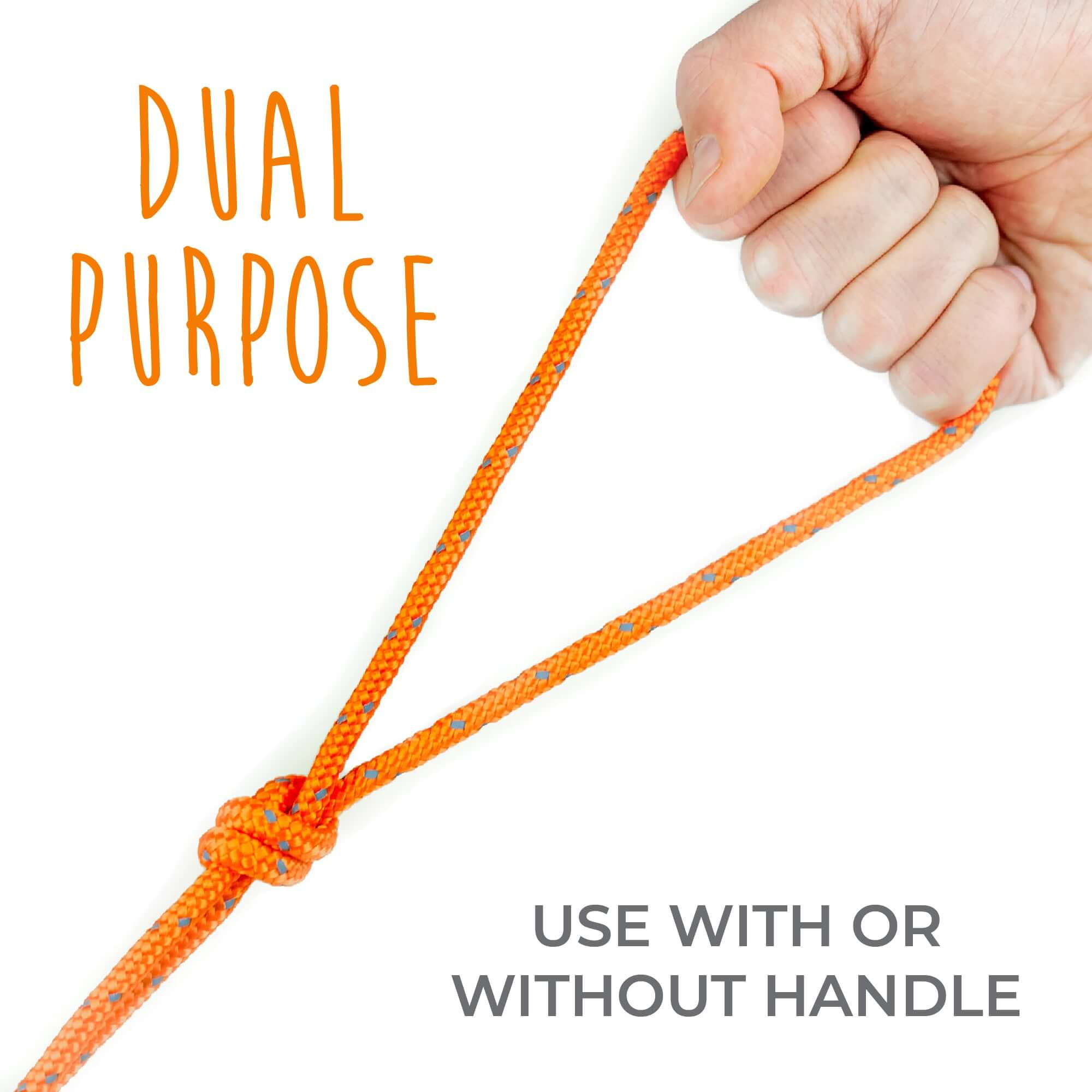 PERFECT TRAINING ROPE: The Mighty Paw 30 ft. Check Cord is the perfect tool for off-leash training, field training, agility, hunting and more. Our check cord allows you to gradually work more space between you and your pup while maintaining control. Dual purpose design comes without a handle, but easily tie one on for added support!
DURABLE & TANGLE-FREE: Our check cord is made using super light-weight ¼ inch rock climbers' rope that is both durable and weather-resistant. The clip is a strong, metal hardware that won't break. It's designed to be tangle-free and won't get caught on underbrush.
HIGHLY VISIBLE IN WATER & LOW LIGHT: The bright orange color of the rope is visible in the water or the grass and underbrush. We've added reflective stitching for ultimate visibility after dark or in low-light.
FLOATS FOR SWIMMING & WATER PLAY: This check cord is perfect for your pup to swim and play in the water. The rope floats when submerged so your dog can have a blast in the water while you still have control.
BORN IN THE USA: Mighty Paw is a Family Owned business operating out of Rochester, NY. We're proud dog owners who build dog products and our dogs always come first in the design process. 
Benefits
Light-weight & tangle-free

Durable ¼" climbers' rope & metal hardware clip

Perfect for off-leash training

Floats when submerged for swimming & water play

Control from a distance while training

Safe, visible color and reflective stitching

 
Features
Orange

30 feet long

Made with ¼" climber's rope

Floats in water

Reflective stitching
Sizes:
Color: