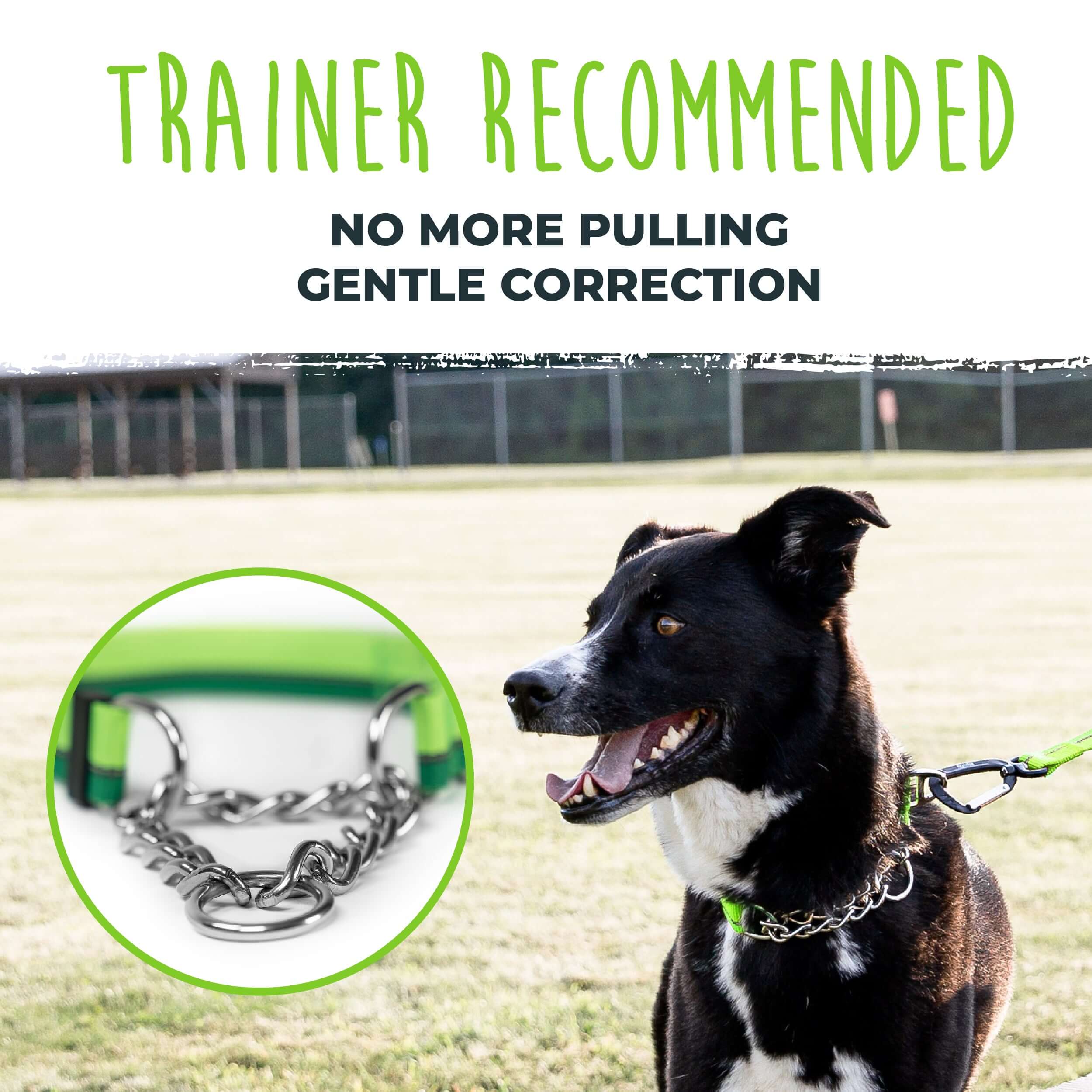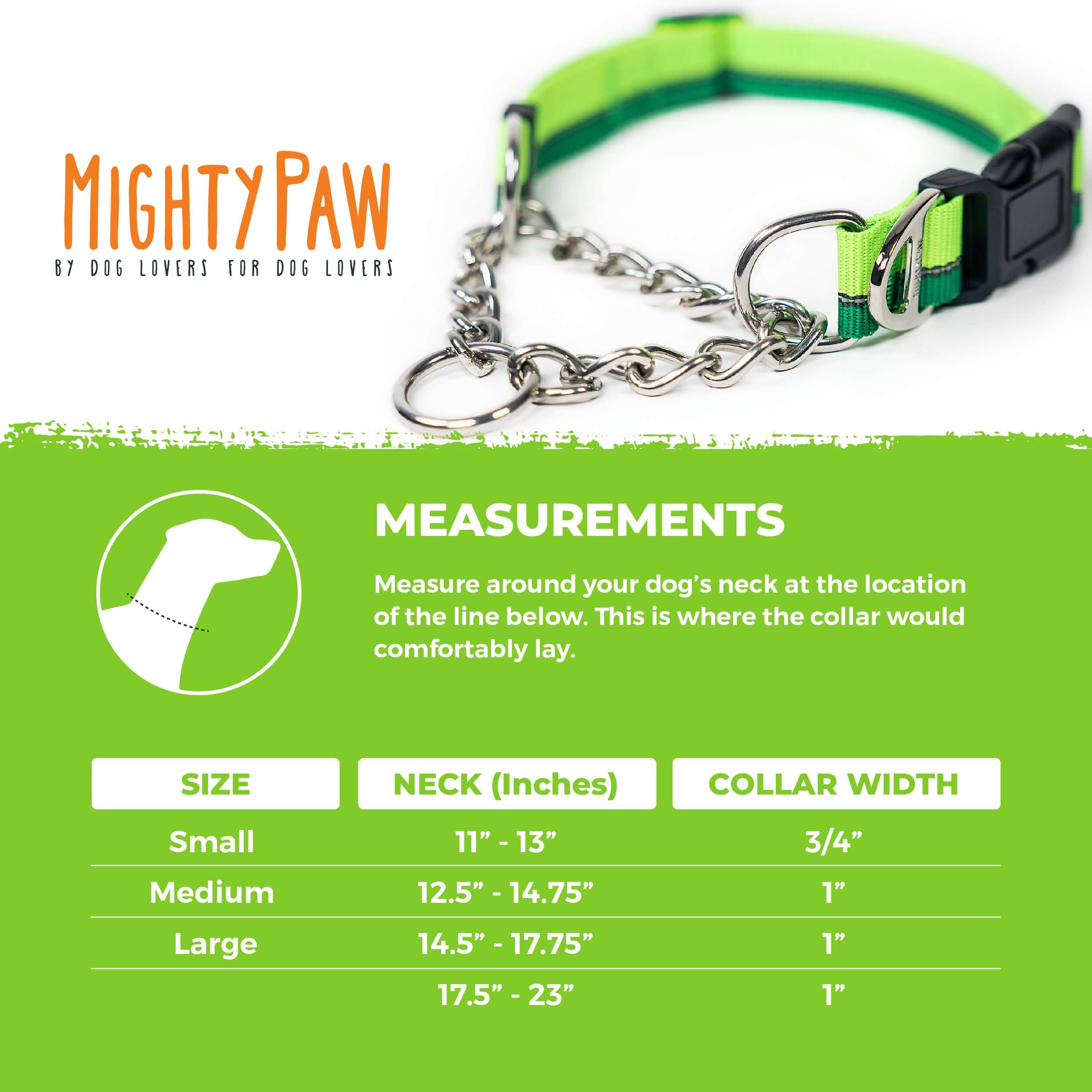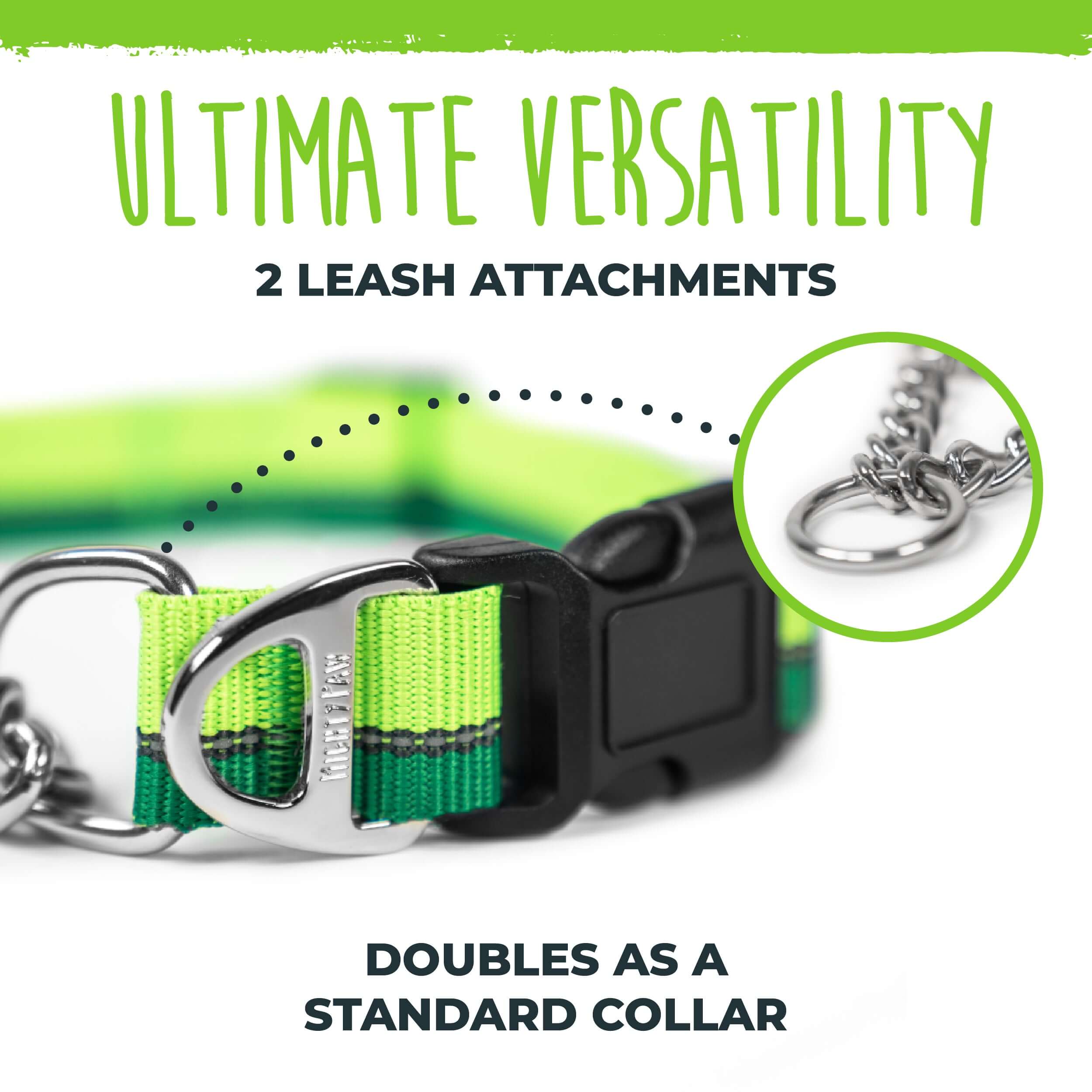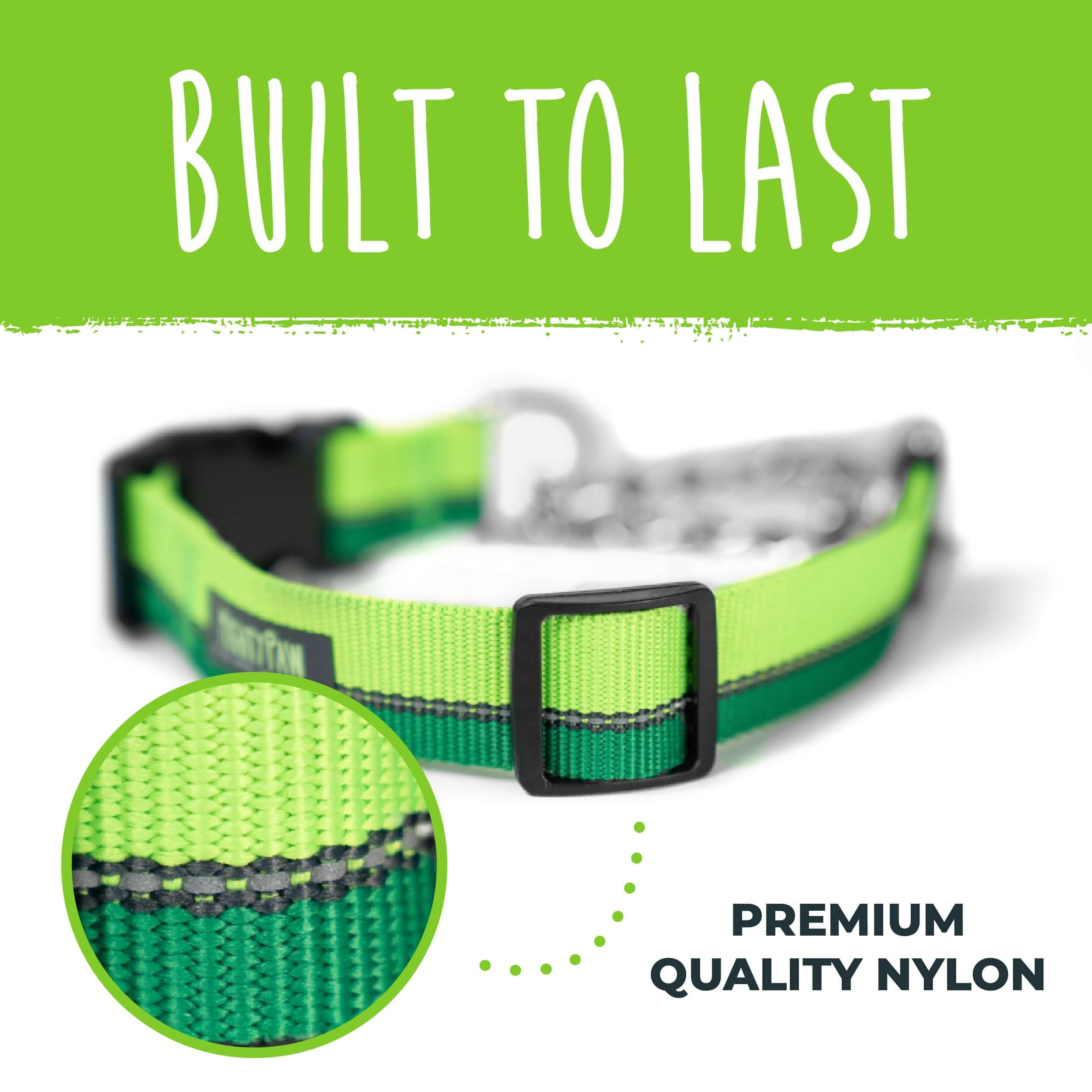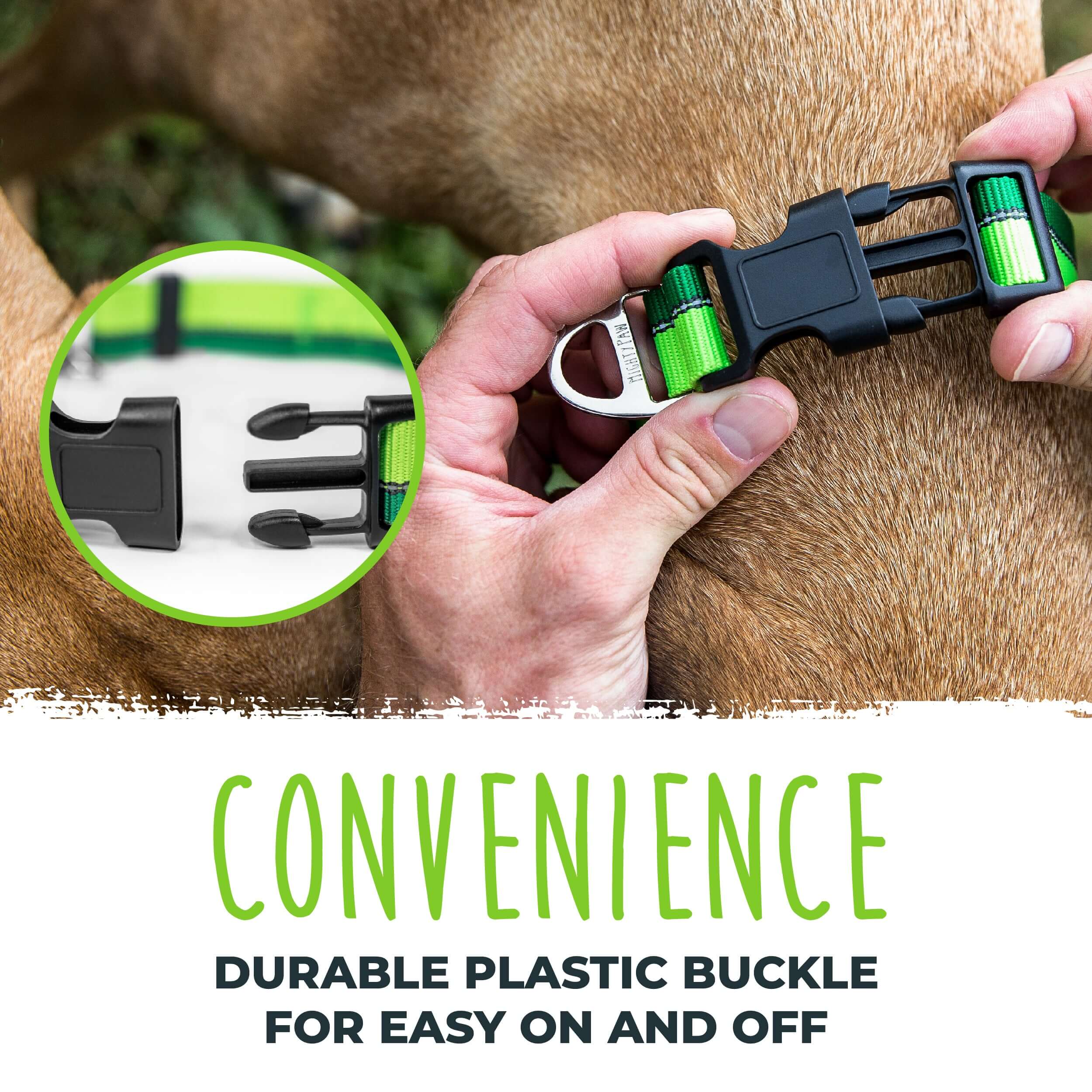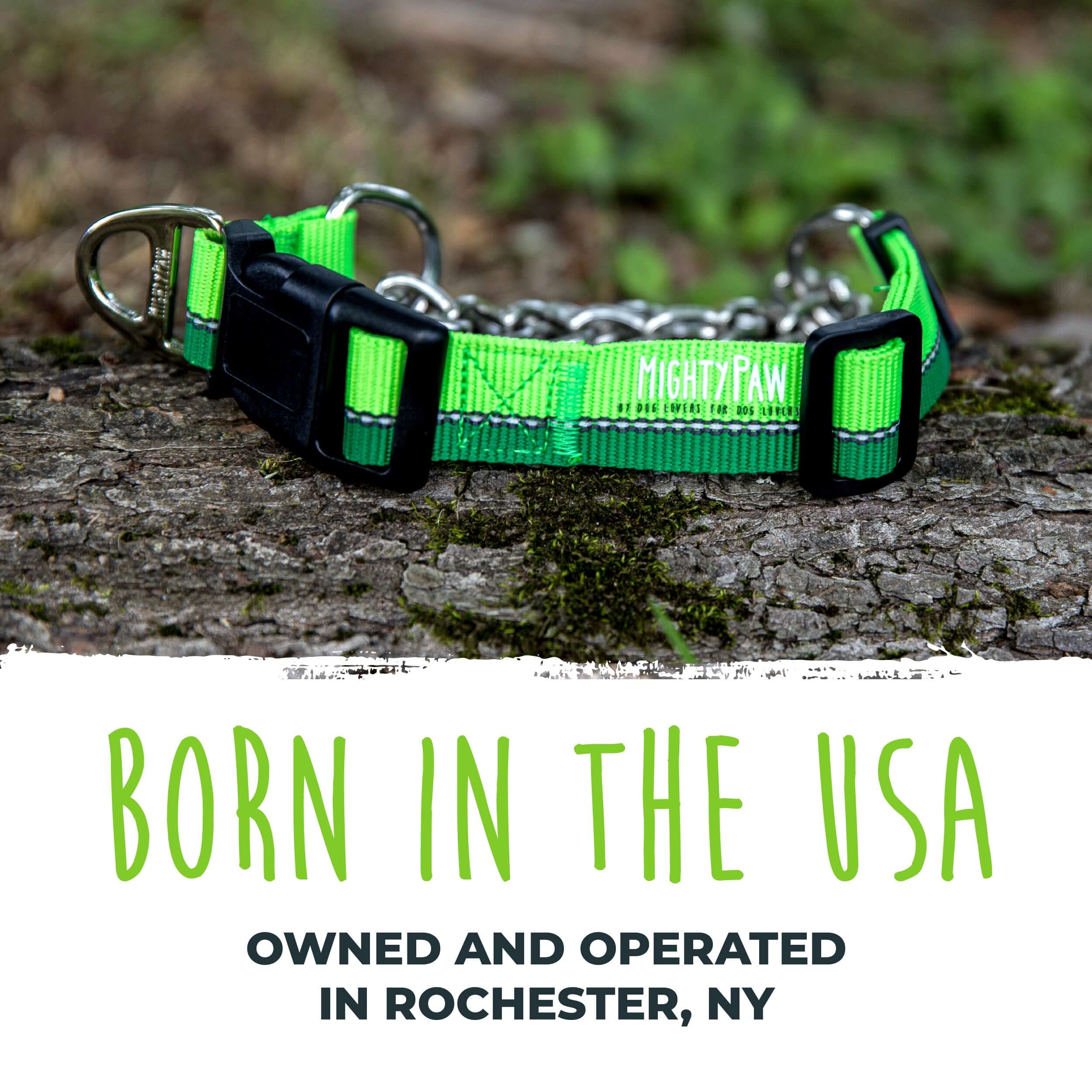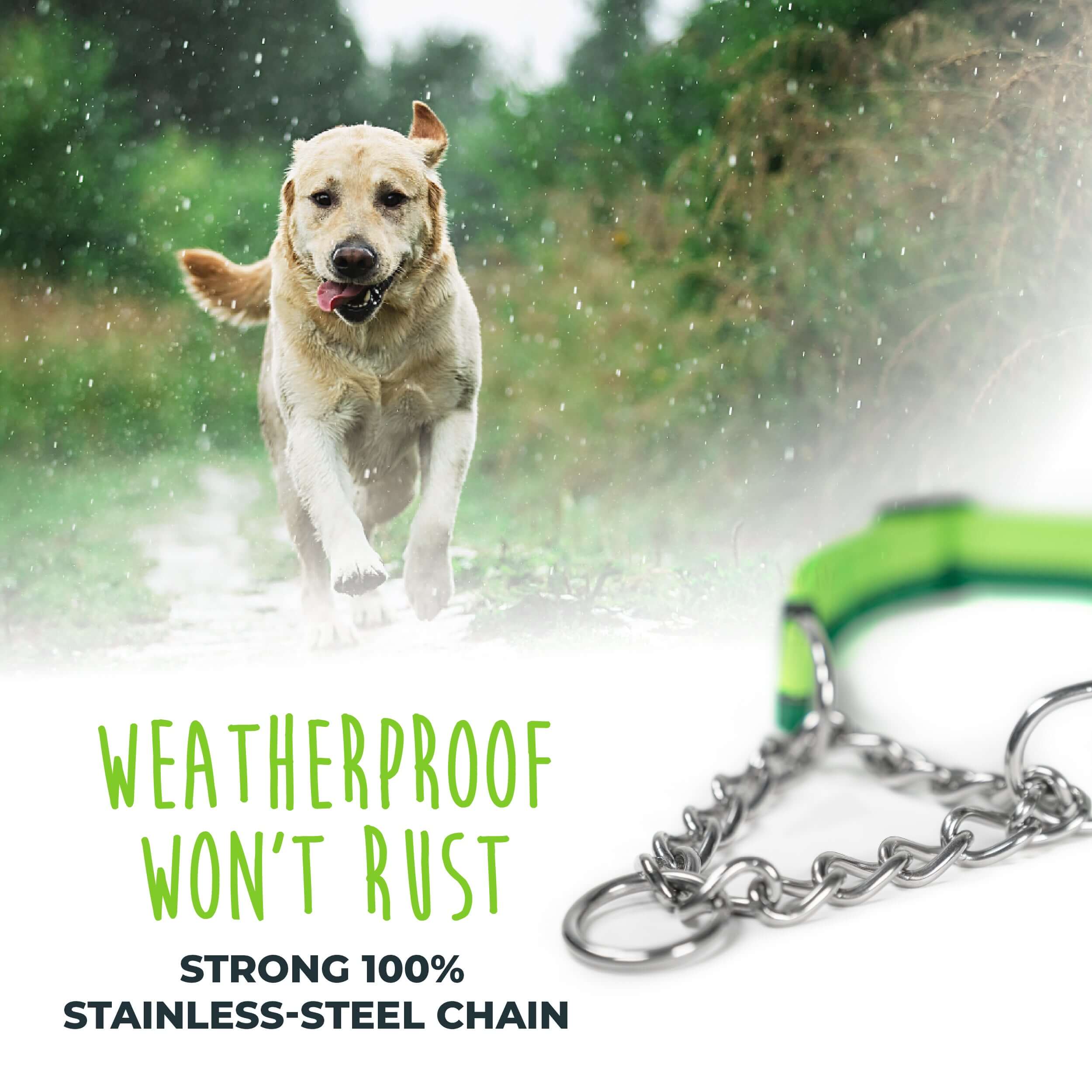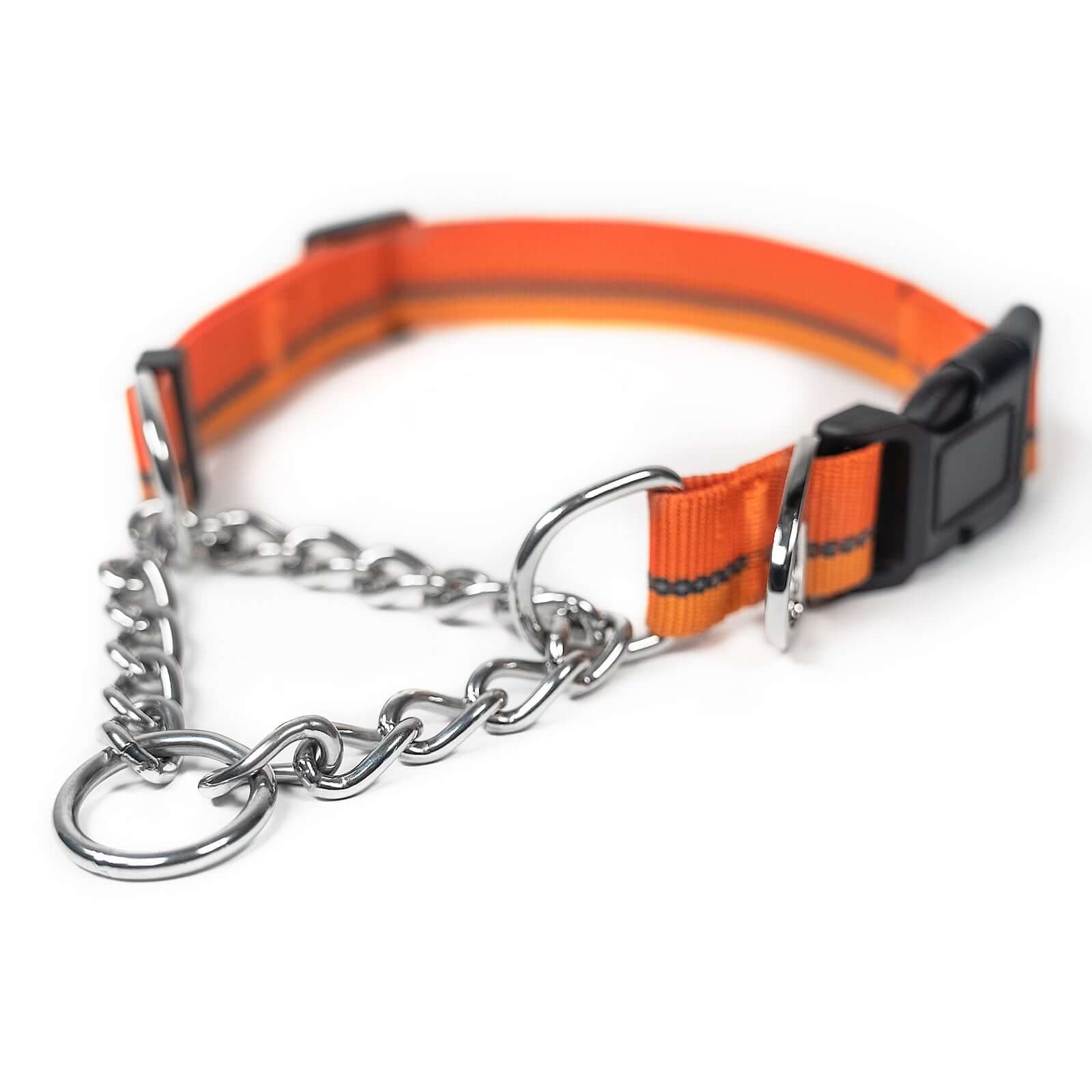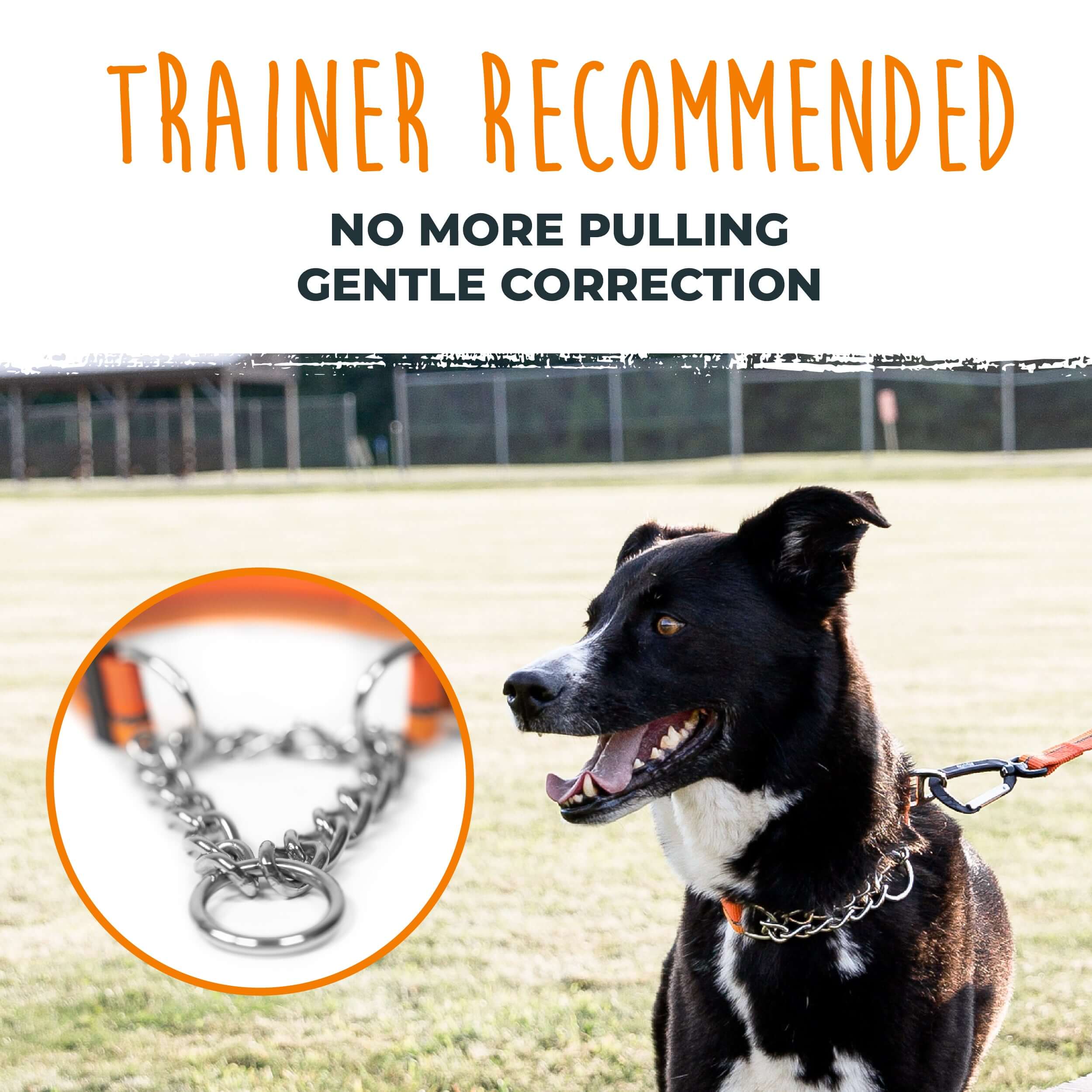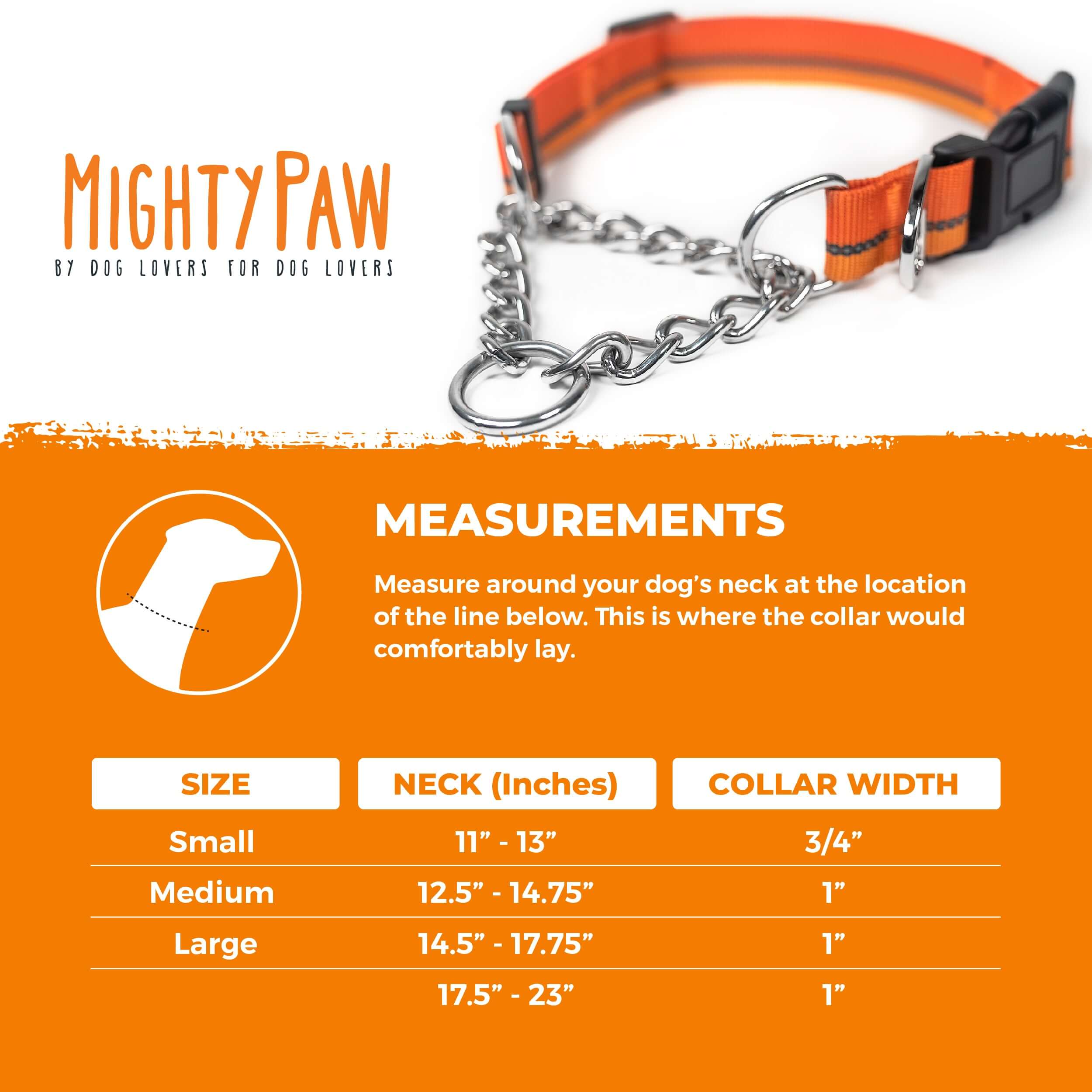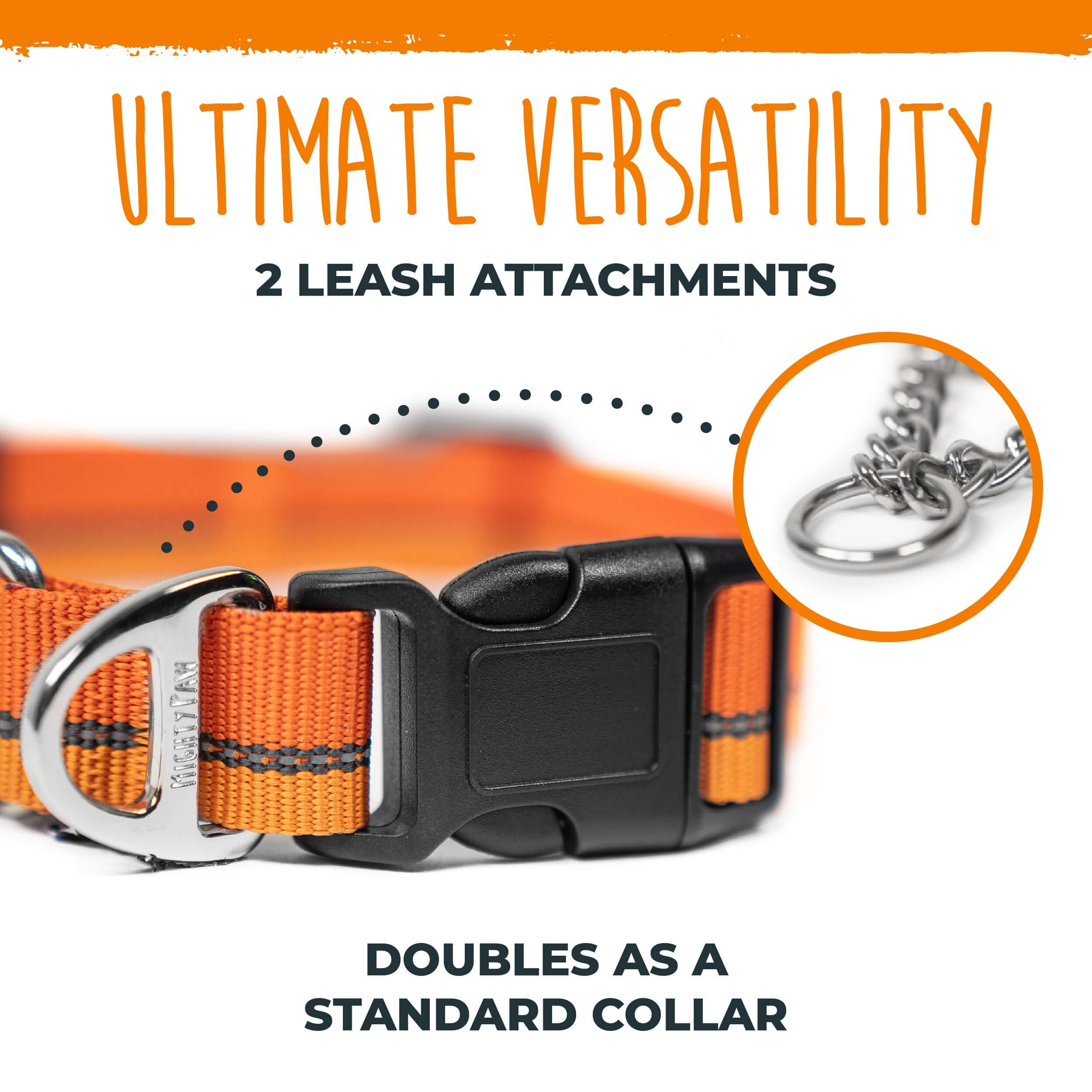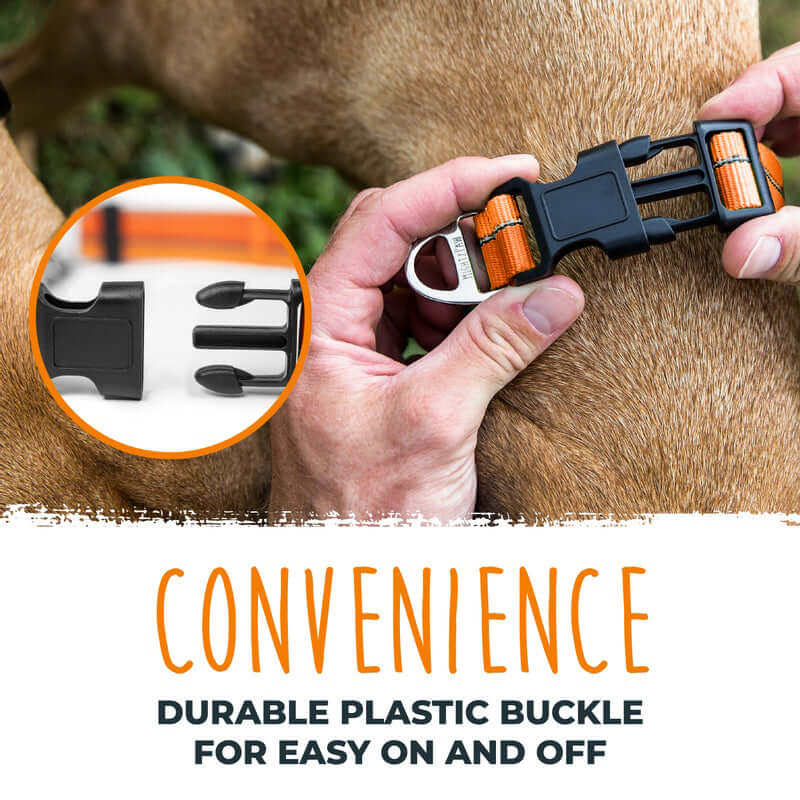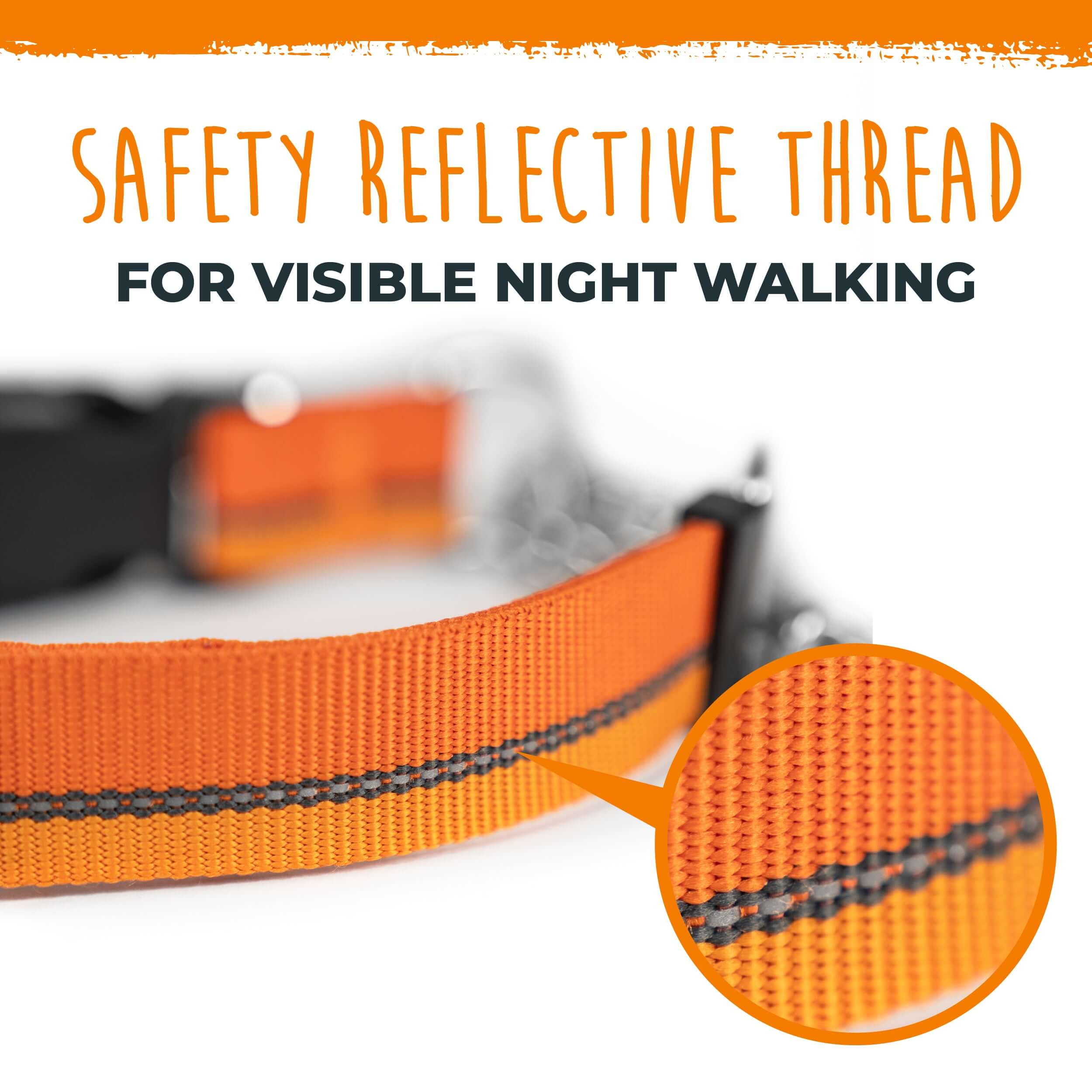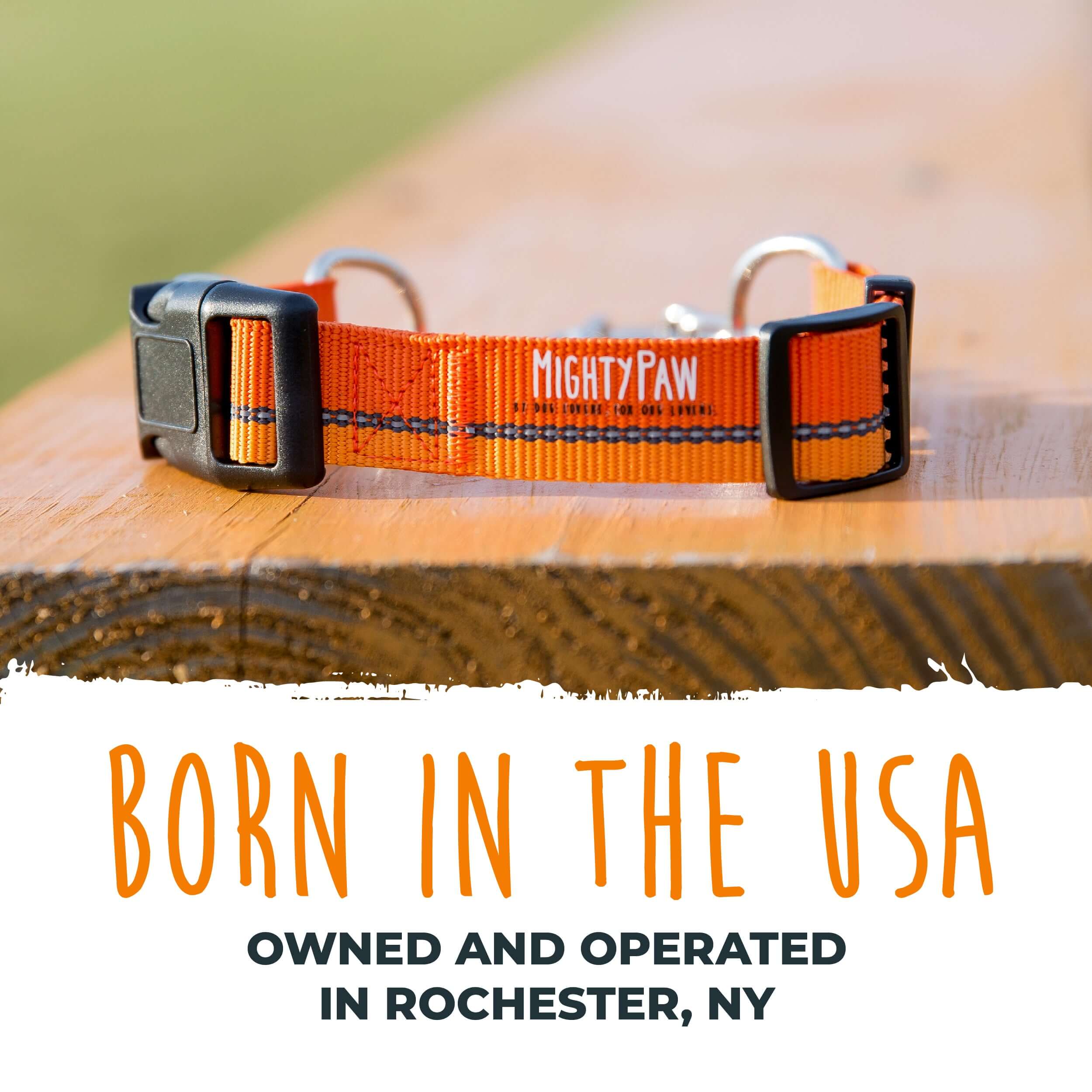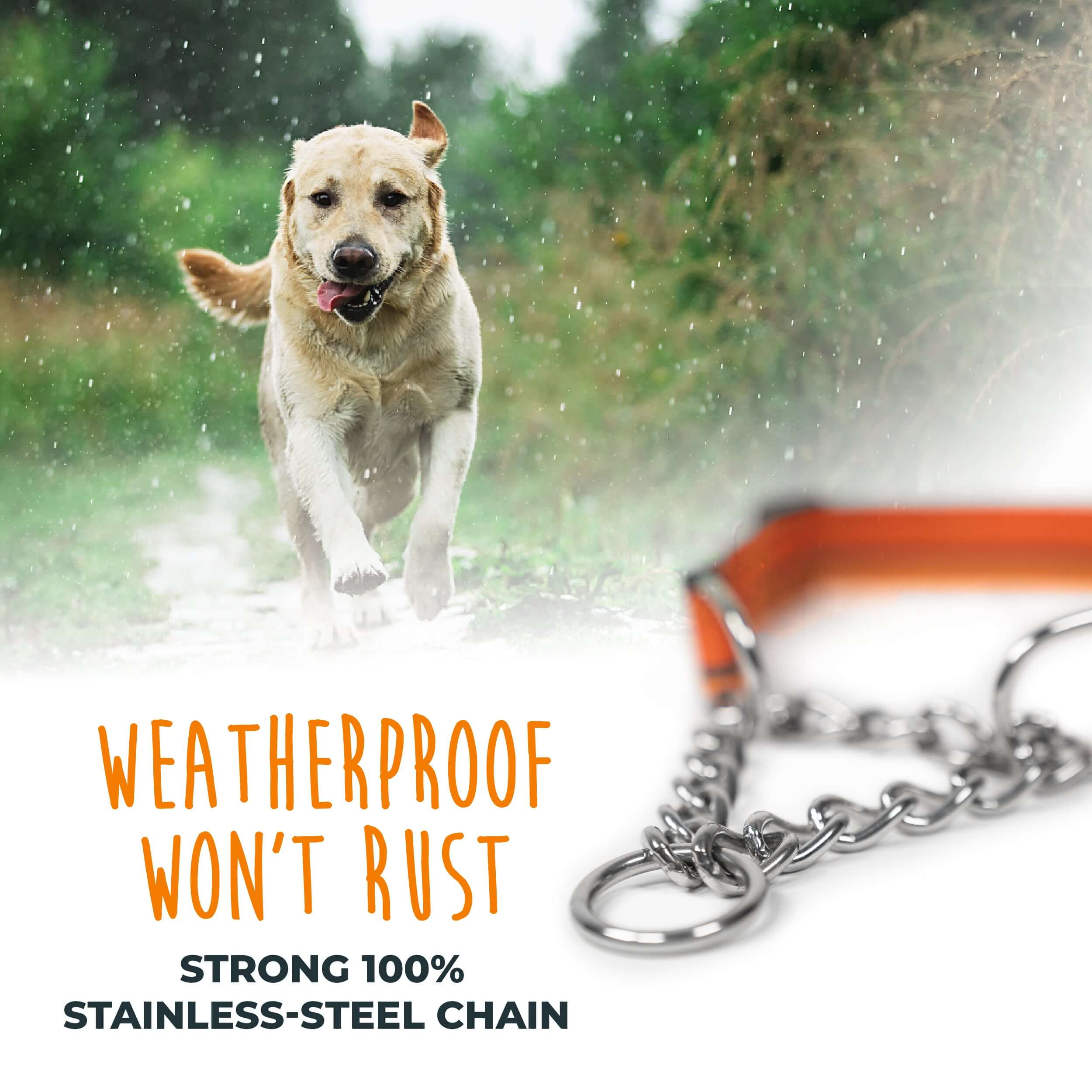 Martingale Dog Collar 2.0
Mighty Paw: By Dog Lovers. For Dog Lovers.
Headquartered in Rochester, NY - we're right here in the USA where we design and test all our gear. Our mission is to build high-quality dog products that enable endless adventures for you and your four-legged family. Whether it's related to nature, training, or travel – we will help build a deeper connection between you and your dog!

The Mighty Paw Difference
Whether you're a dog trainer or an everyday dog owner, we aim to deepen your experience with dogs. As a company, we're out to build life-long relationships through our products with exceptional design, attention to detail, and customer service. Come join the family!

Mighty Paw Training Collar
Your dog will thank you (probably with doggie kisses)!

Our Martingale-style, modified cinch collar is made from 100% stainless steel chain and premium nylon with reflective stitching. Unlike standard choke collars, ours is safe but effective. It tightens under tension but it's controlled and subtle so that there's no risk of injury to your dog.

When you're done training, you can easily switch to standard mode. We added a second D-ring so you don't have to change collars each time you want to take your pup on a walk or teach him to heel.

Endorsed by Trainers: Endorsed by thousands of trainers, this collar is preferred because it provides a gentle but extremely effective training cue.

→ Gentle and effective training tool
→ Trains your dog to stop pulling while on the leash
→ Endorsed by trainers
→ Durable and weather-resistant stainless steel and premium nylon
→ Reflective stitching visibility at night
→ Additional leash attachment to easily switch from a training collar to standard
→ Stylish Colors and Design
→ Perfect for both home & professional use

We're so sure you'll love Mighty Paw products that we offer a 90-day return with every penny back, no questions asked.



Click 'add to cart' to make training your dog easier and safer… your pup will thank you!