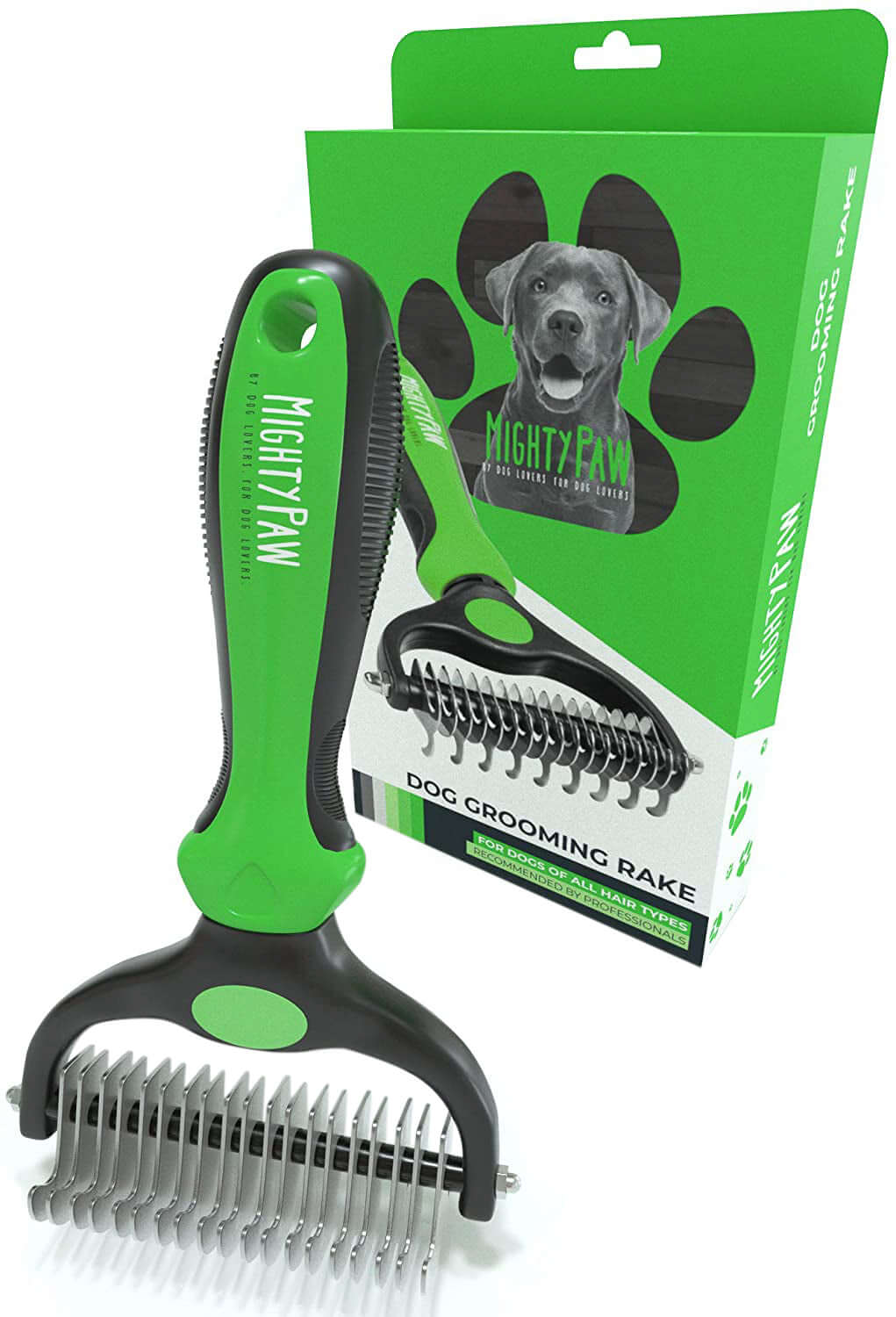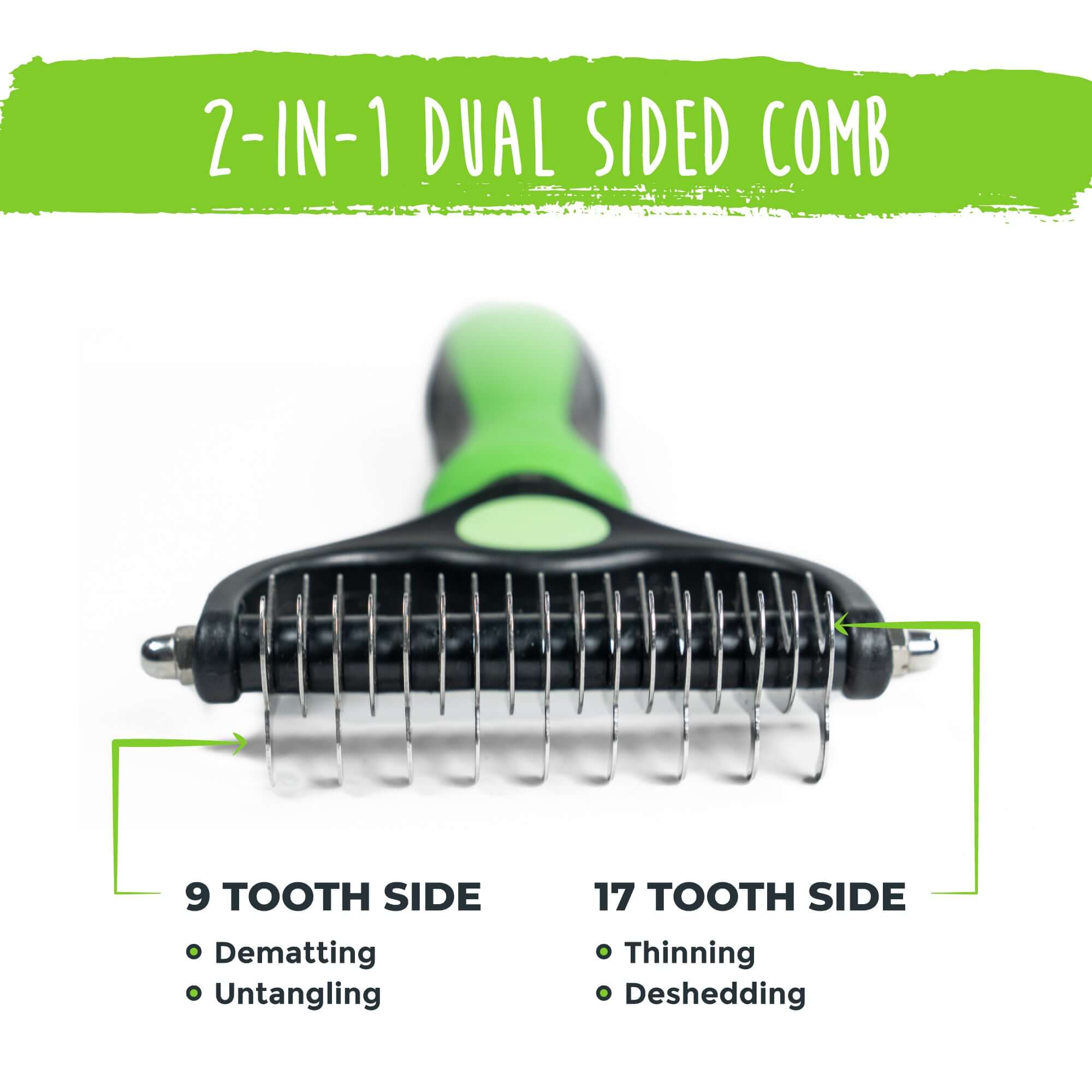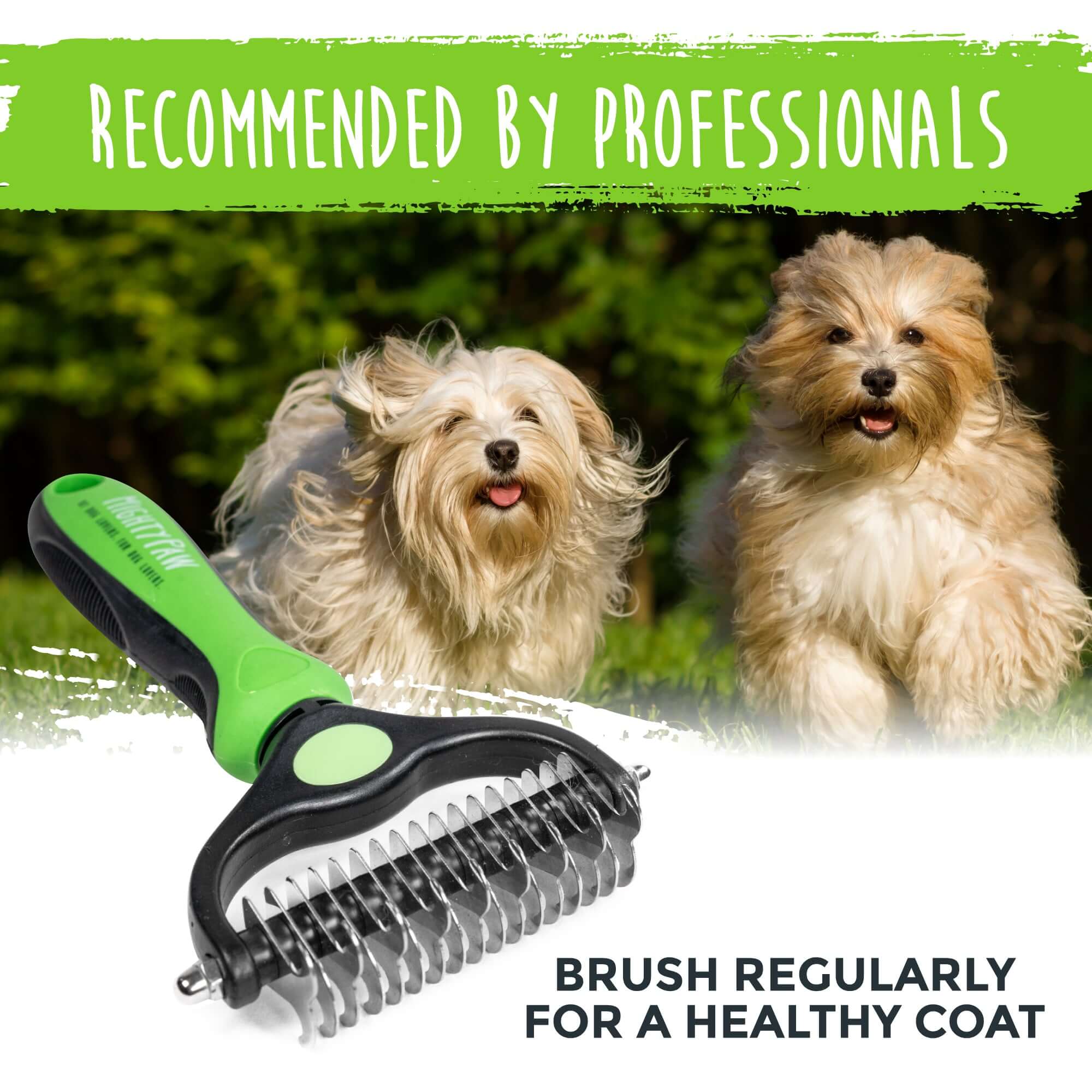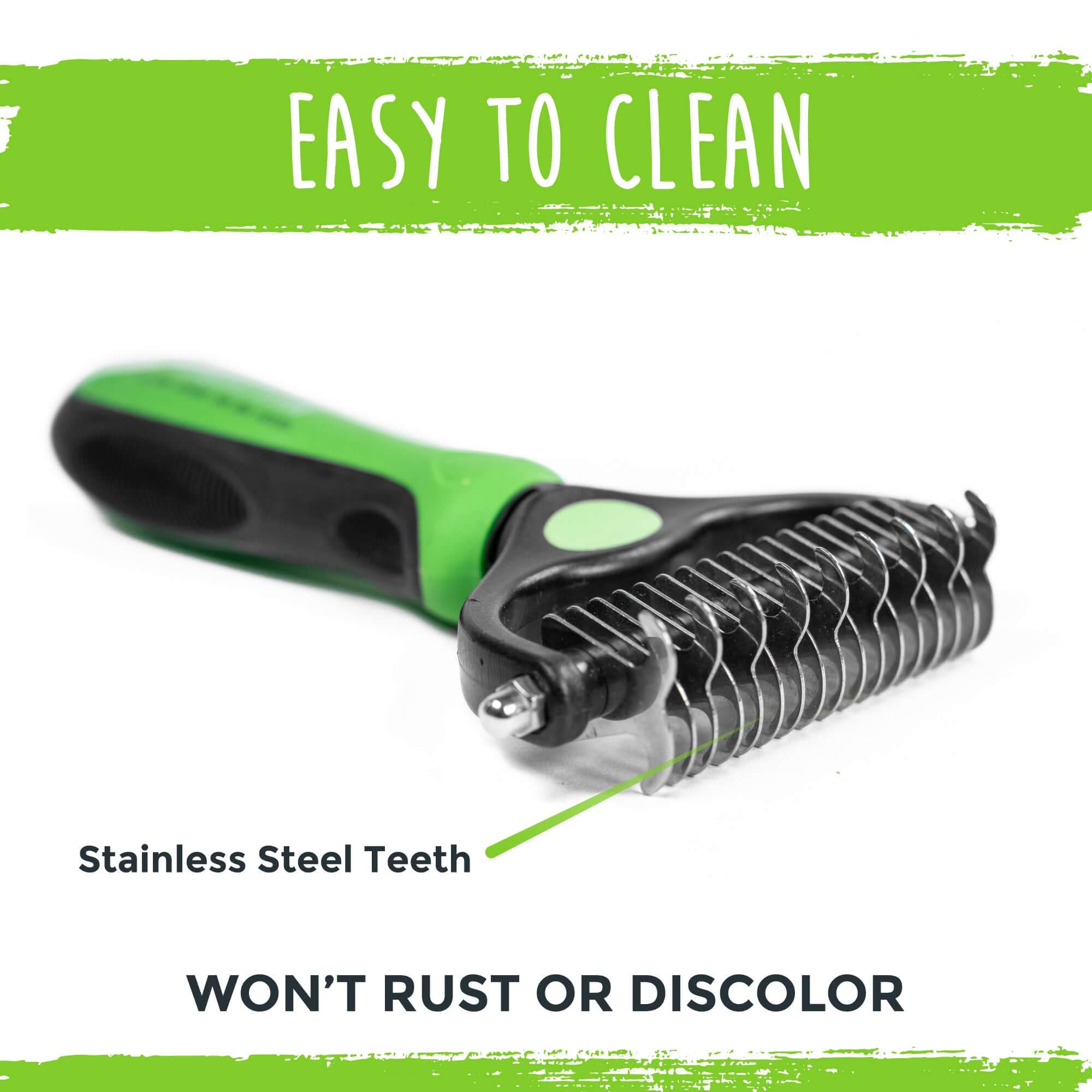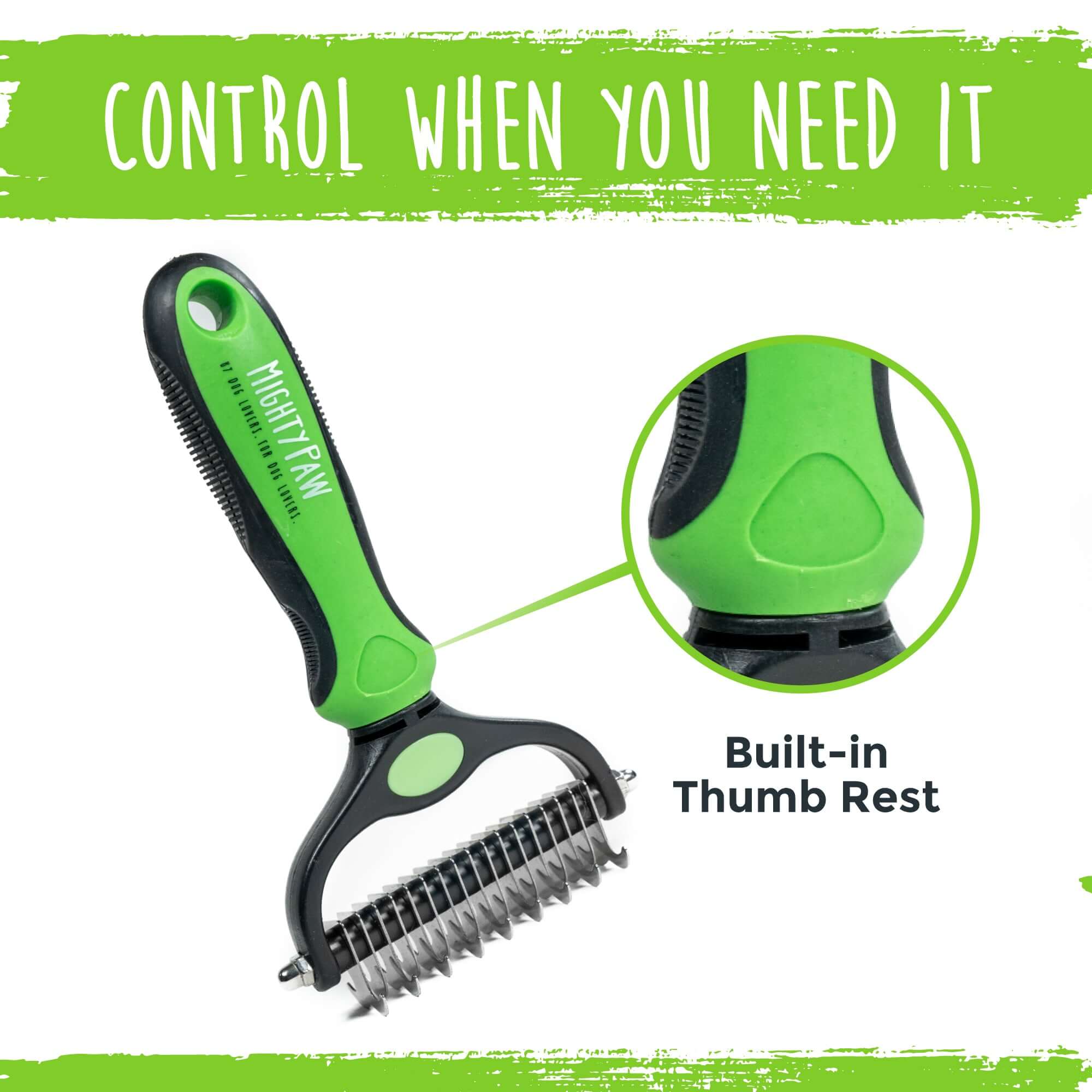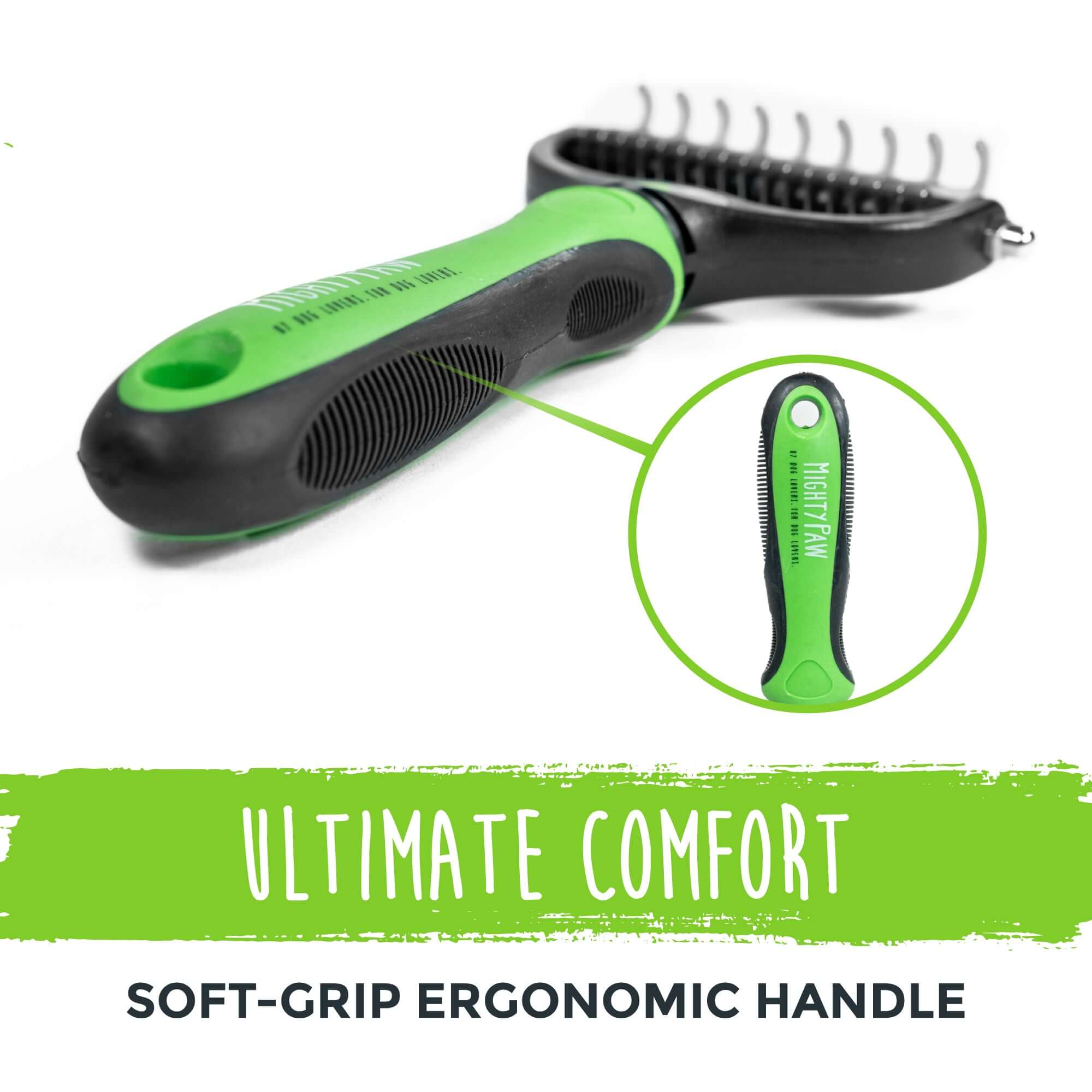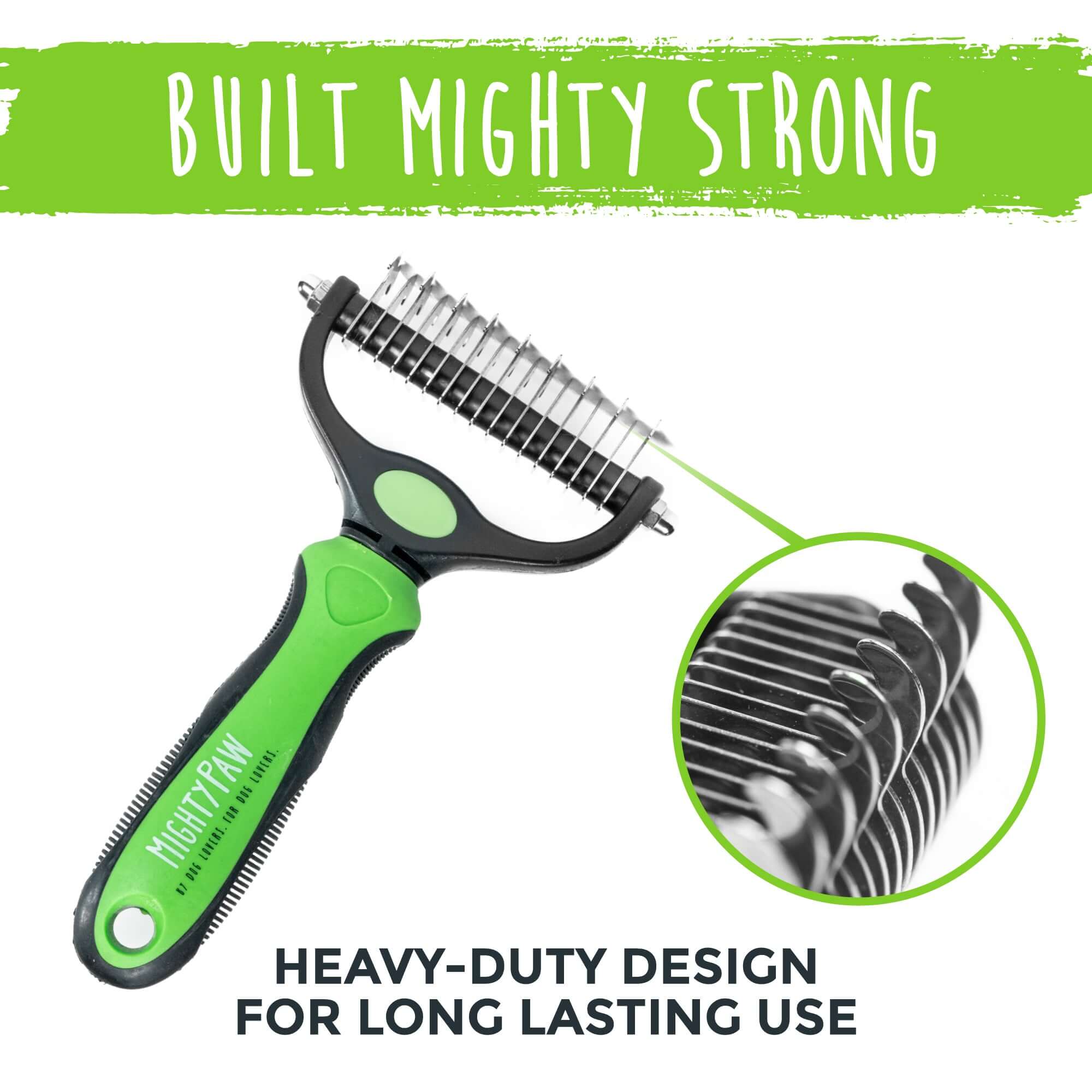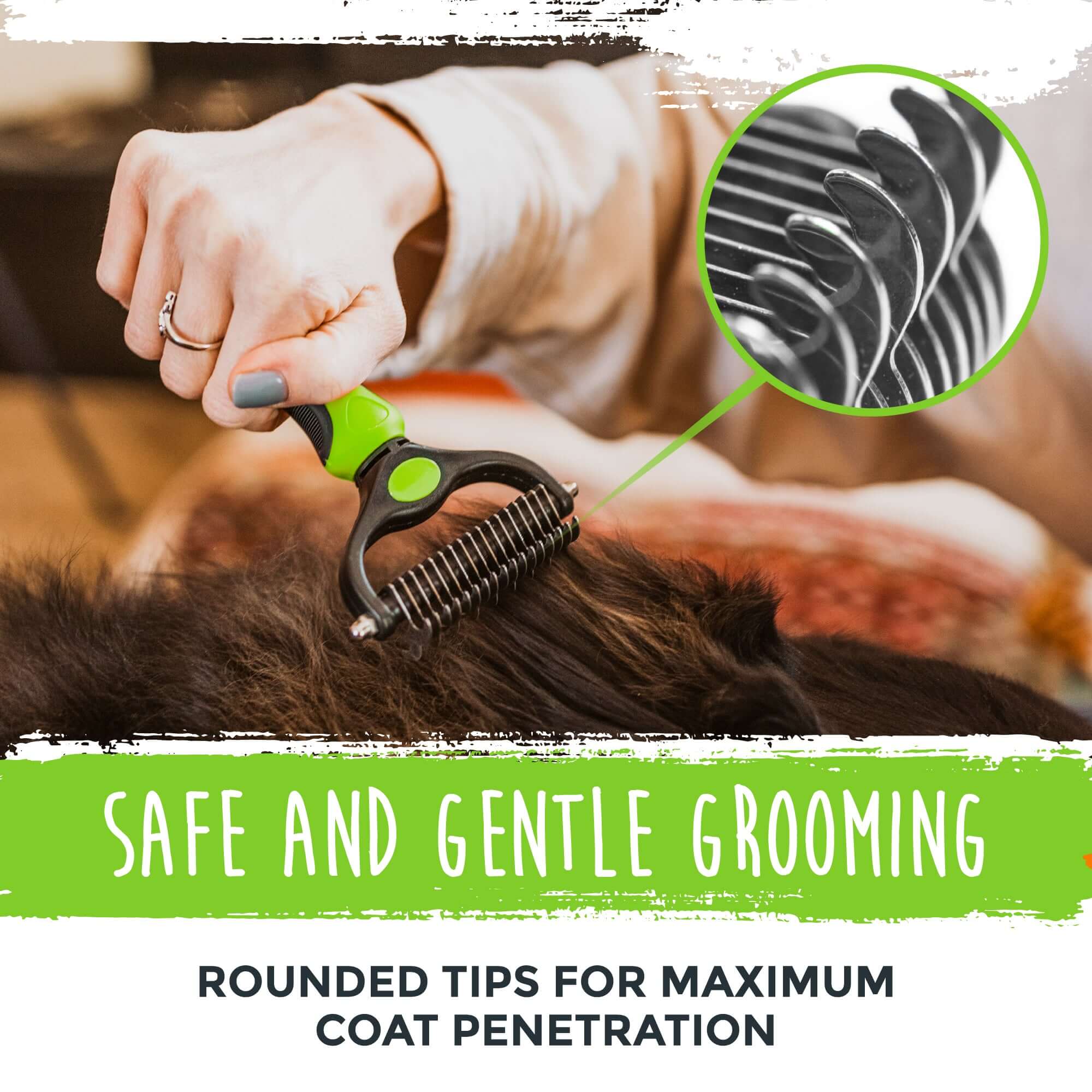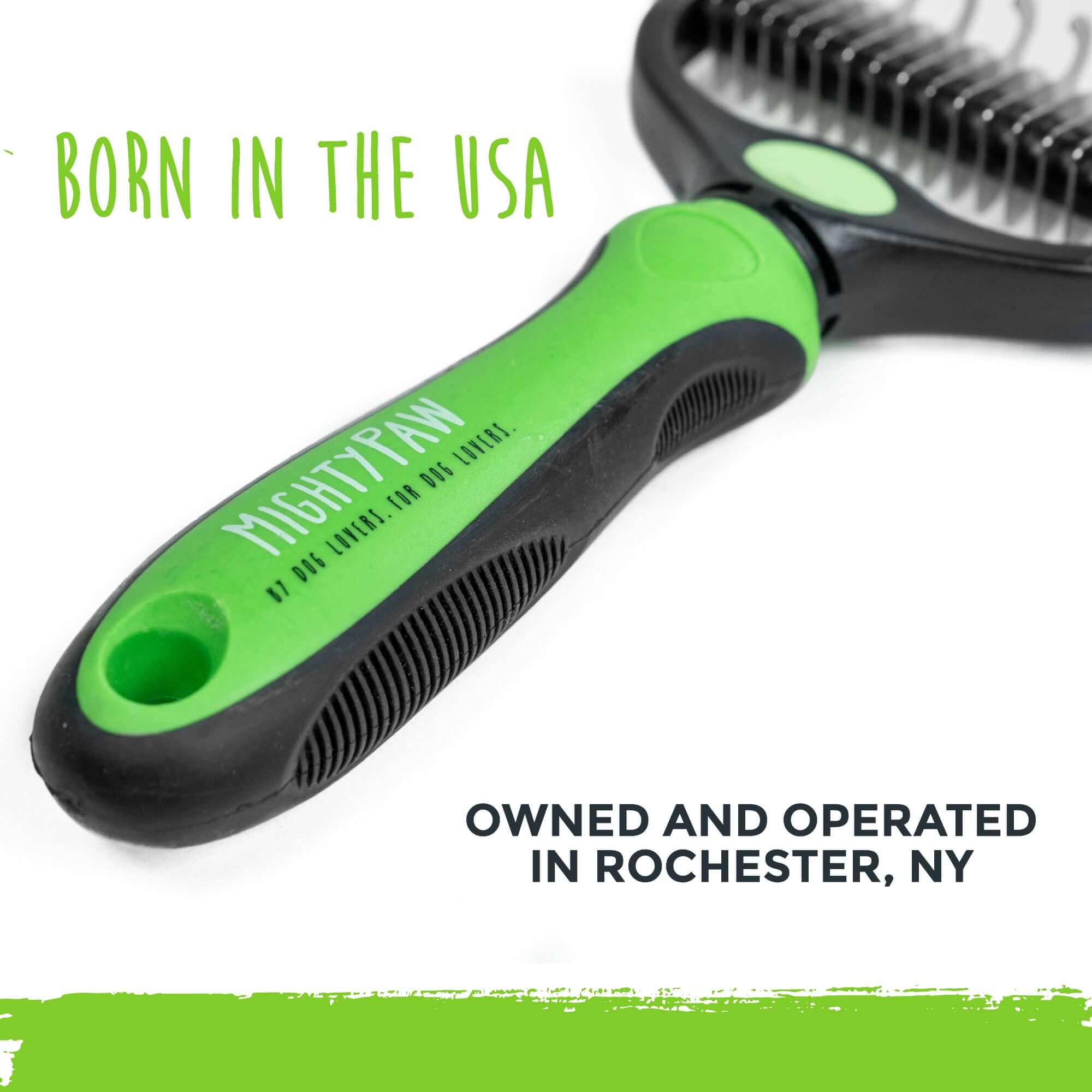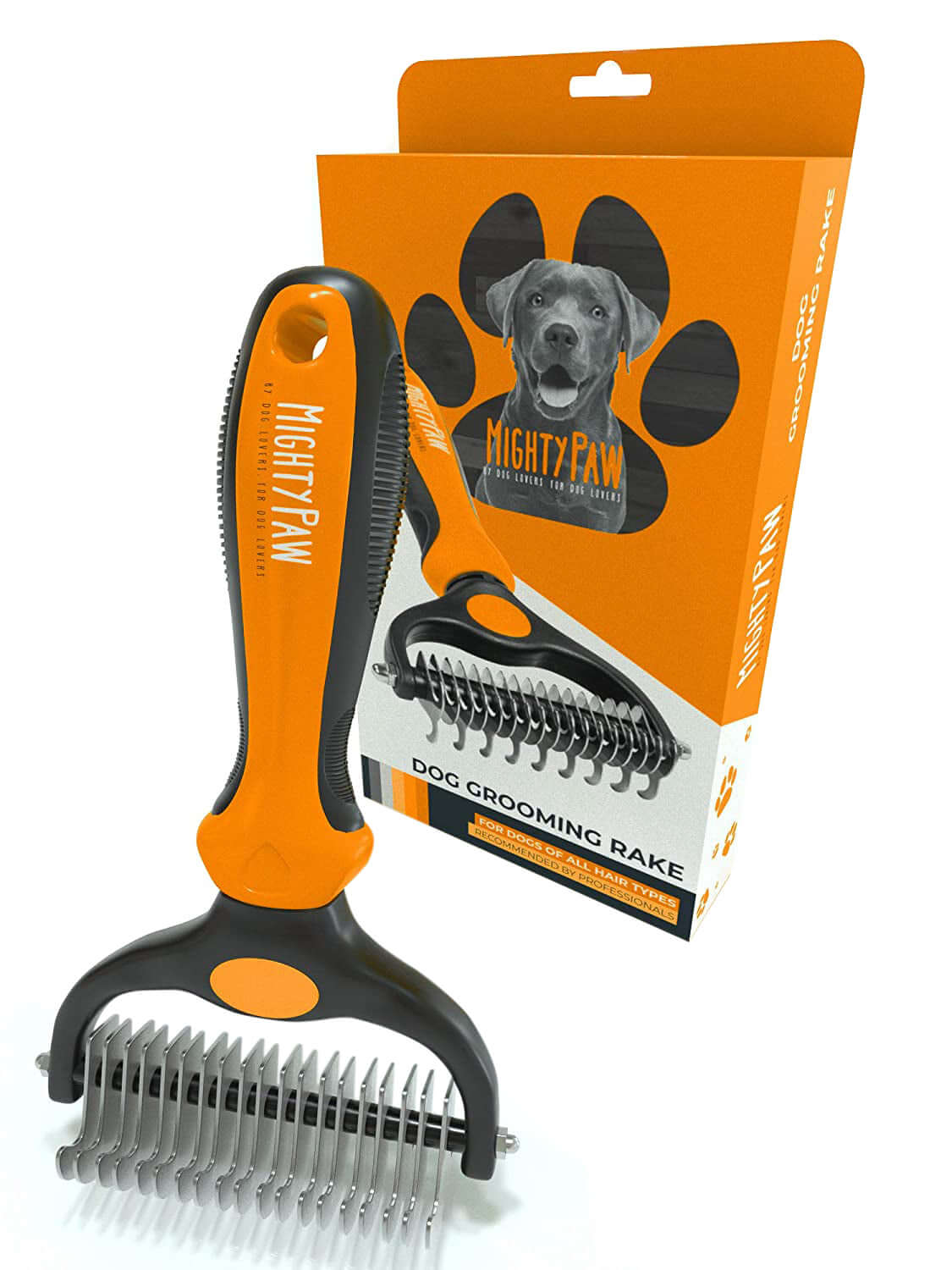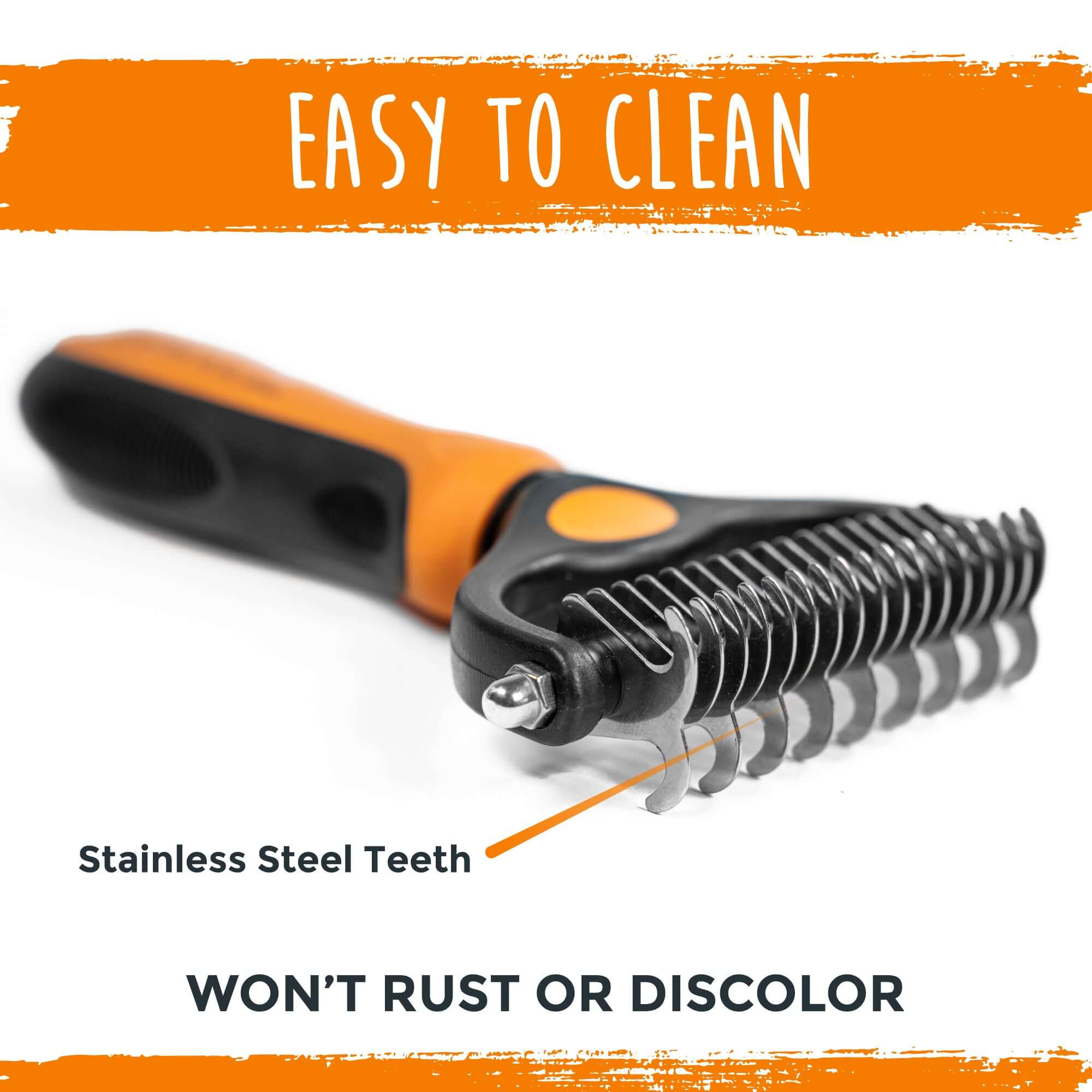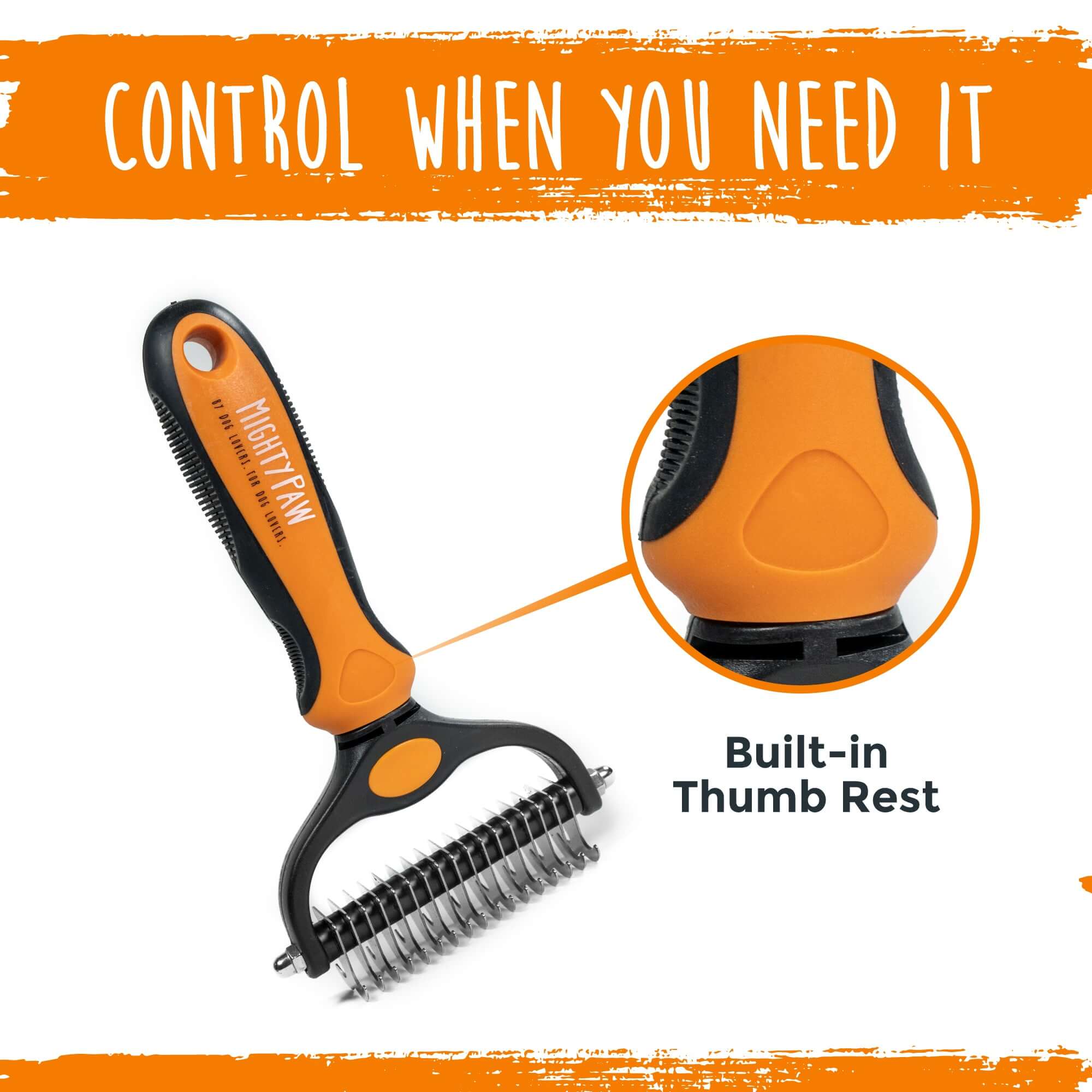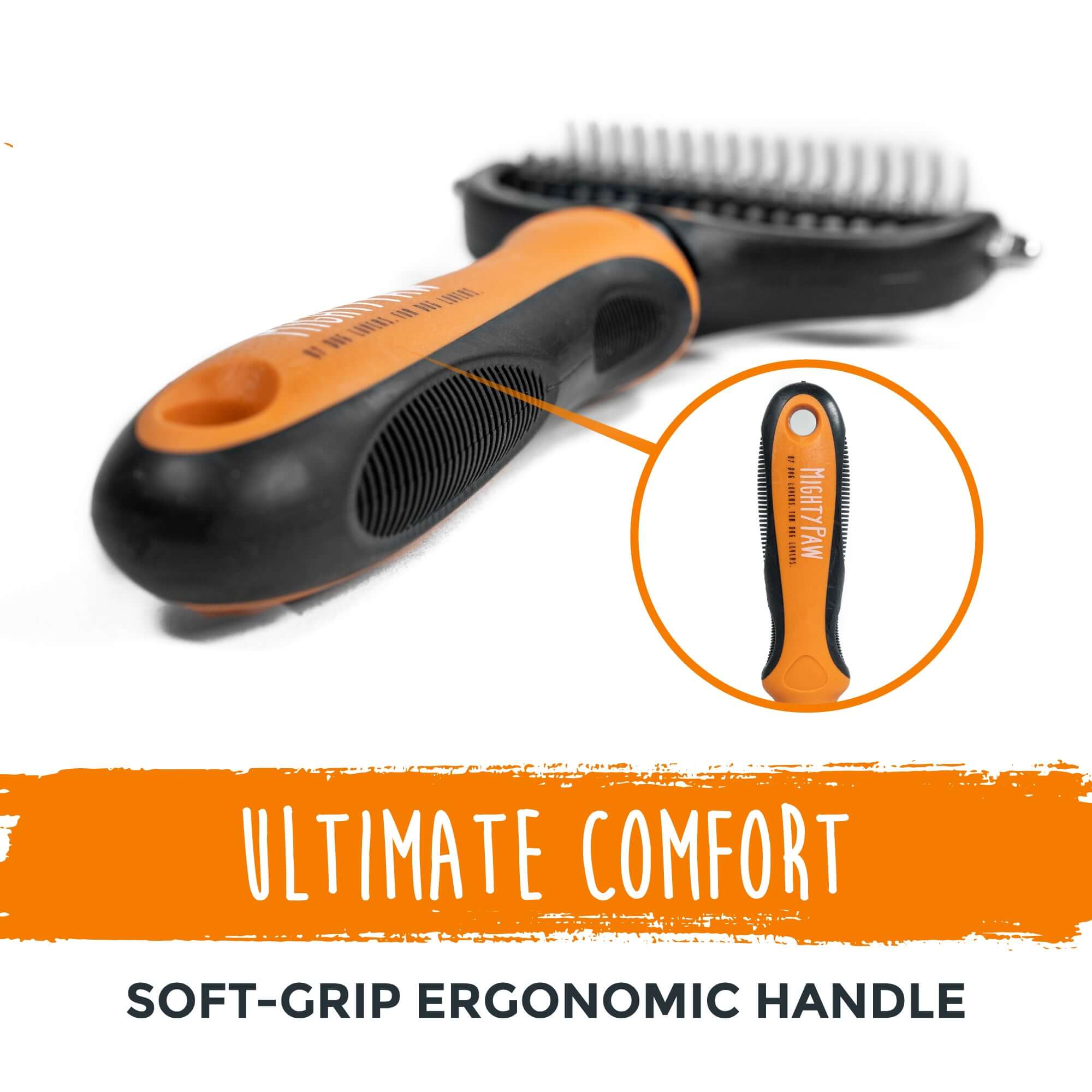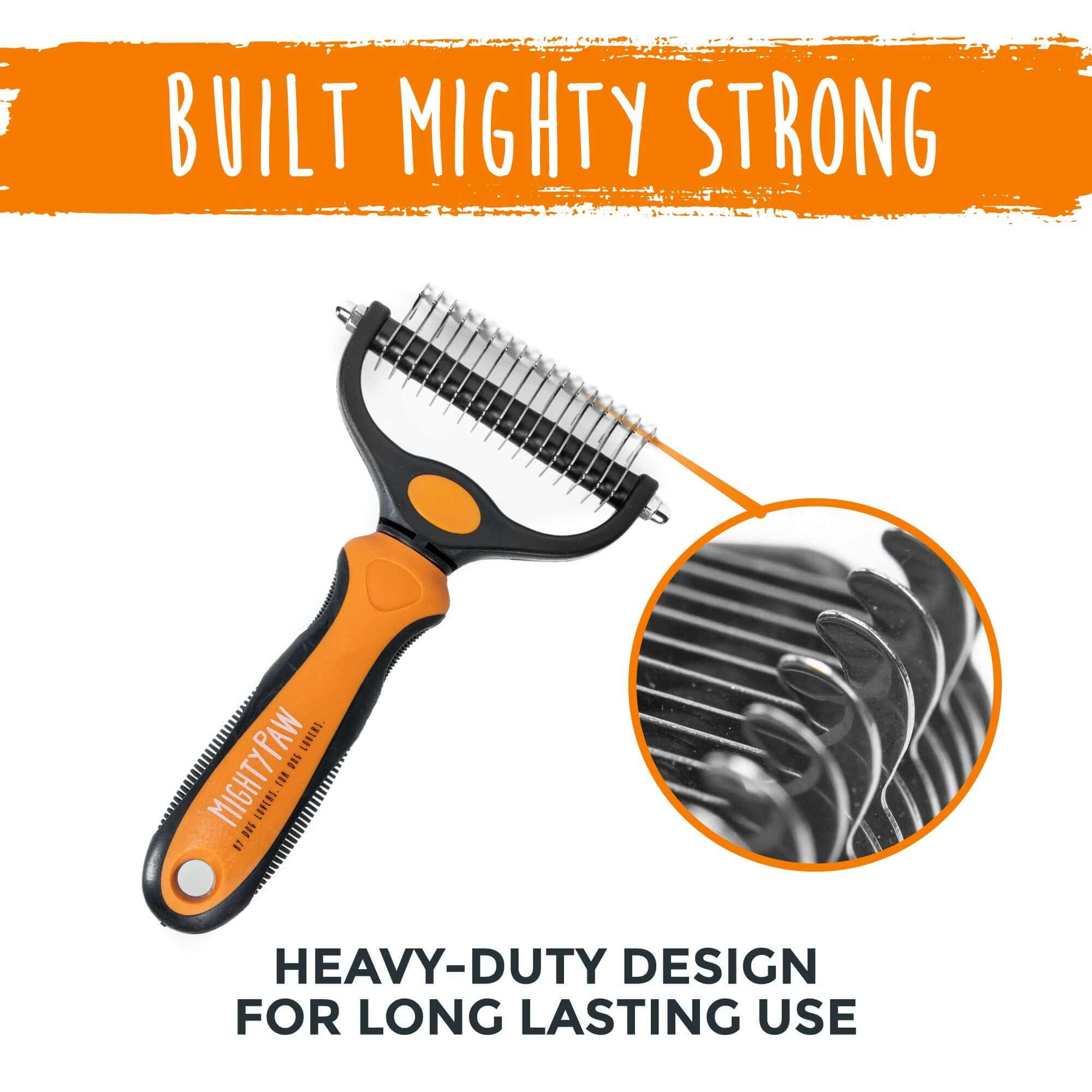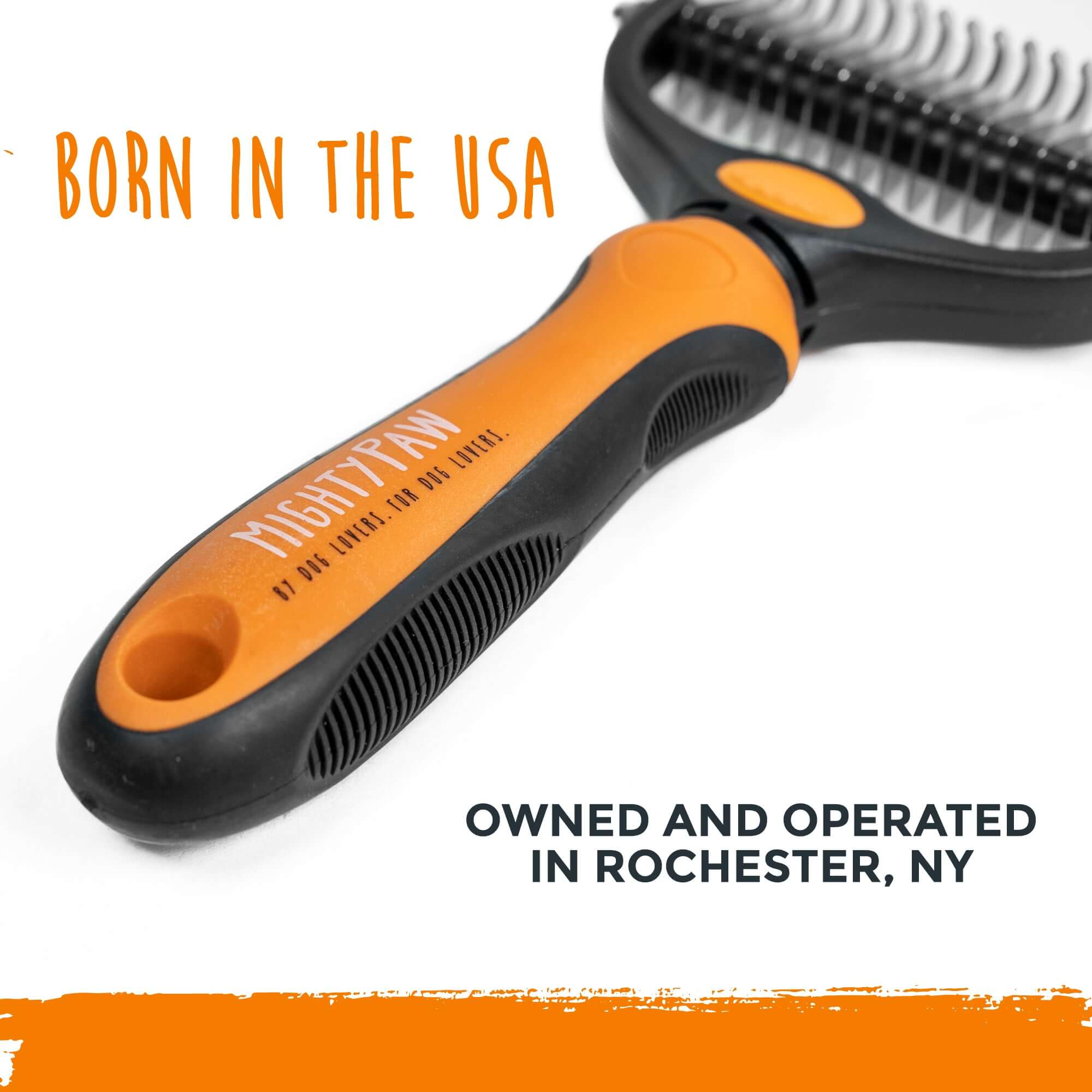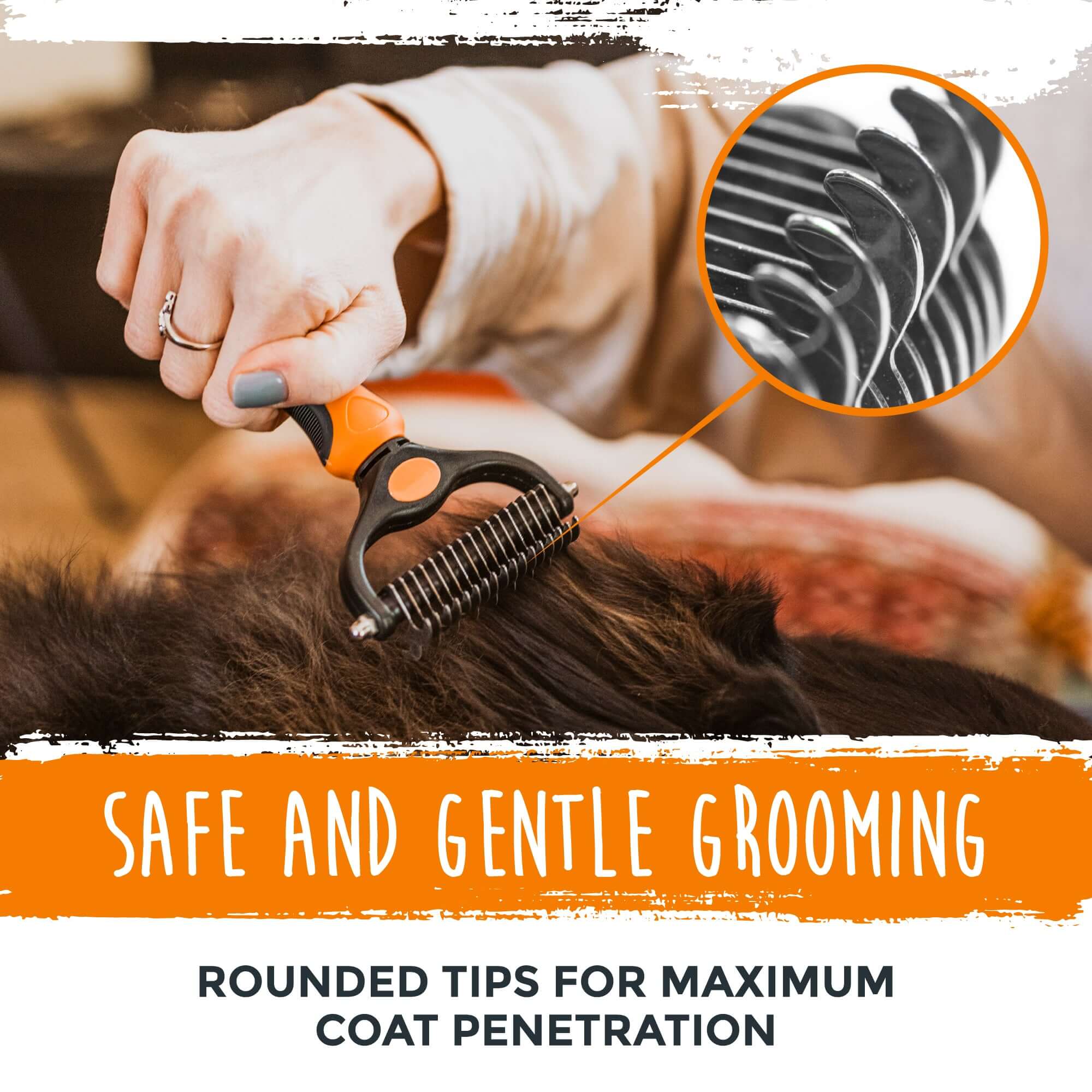 Mighty Paw Dog Grooming Rake
Fast and Easy Untangling: Our 2-in-1 dual sided comb features two different sides for quick and easy grooming of all hair types. Use the wide 9 tooth side for dematting and untangling and the 17 tooth side for thinning and deshedding! All teeth are rounded, which make them safe and gentle yet effective at penetrating your dog's coat.
Professional Quality Grooming at Home: Veterinarians and groomers recommend regular brushing to remove your dog's dead undercoat and to improve the circulation in their skin! With Mighty Paw's dual-sided comb, grooming at home was never easier!
Comfort and Control: Mighty Paw's comb features a soft grip ergonomic handle as well as a built-in thumb rest! That makes your grooming sessions even more comfortable.
Built to Last: Our dog grooming rake is made with 100% stainless steel teeth that are easy to clean. That makes it mighty strong and ensures it won't rust or discolor.
Born in the USA: Headquartered in Rochester, NY - it's right here in the USA where we design and test all of our gear. Our mission is to build high-quality dog products that enable endless adventures for you and your four-legged family.
Dog Grooming Rake's Features:
2-in-1 dual sided comb
Rounded safety teeth
Stainless steel material
Soft grip ergonomic handle
Built-in thumb rest
Dog Grooming Rake's Specifications:
The Mighty Paw Difference
Whether you're a dog trainer or an everyday dog owner, we aim to deepen your experience with dogs. As a company, we're out to build life-long relationships through our products with exceptional design, attention to detail, and customer service. Come join the family!
Click 'add to cart' to make grooming your dog easier and safer… your pup will thank you!