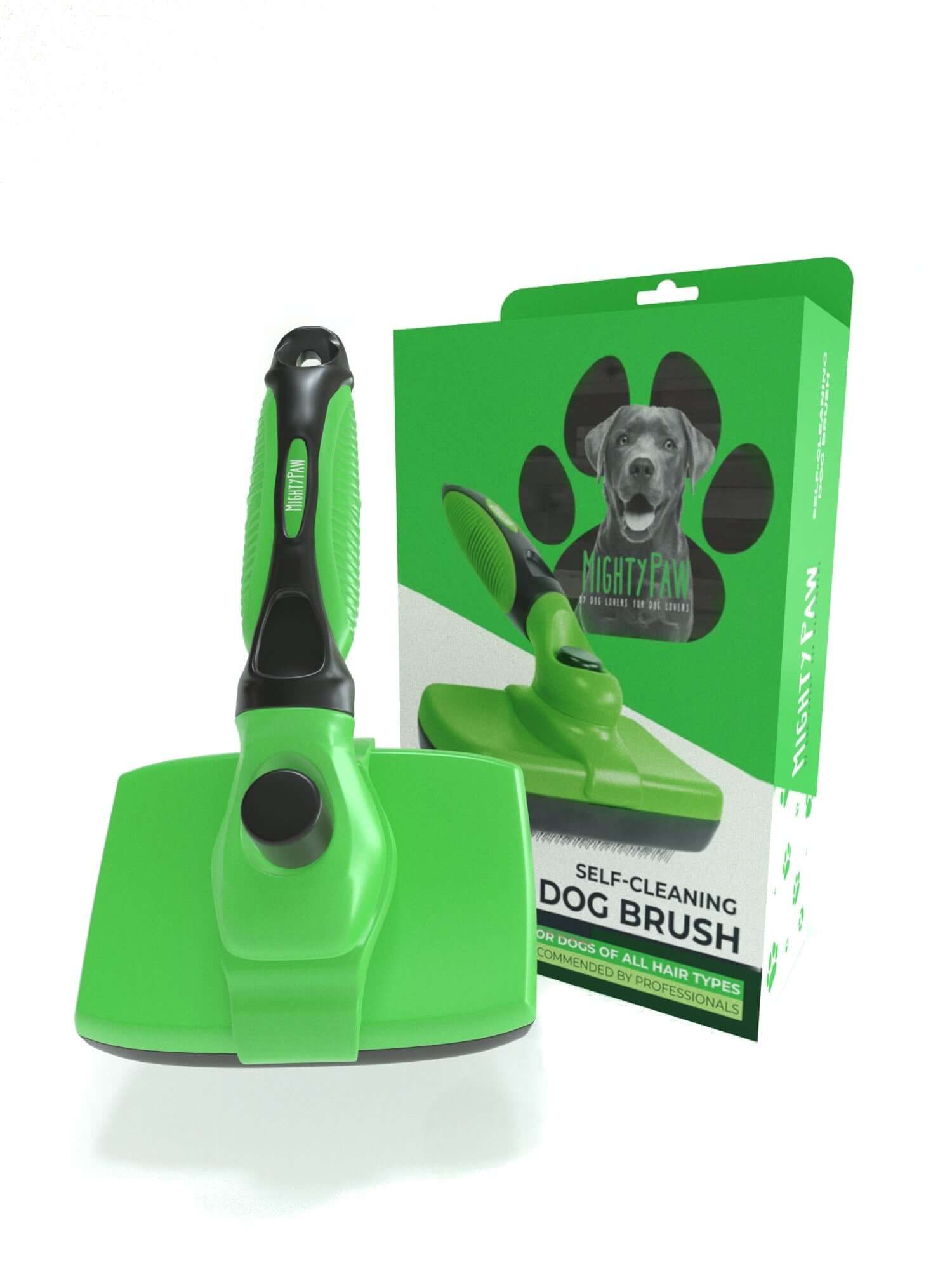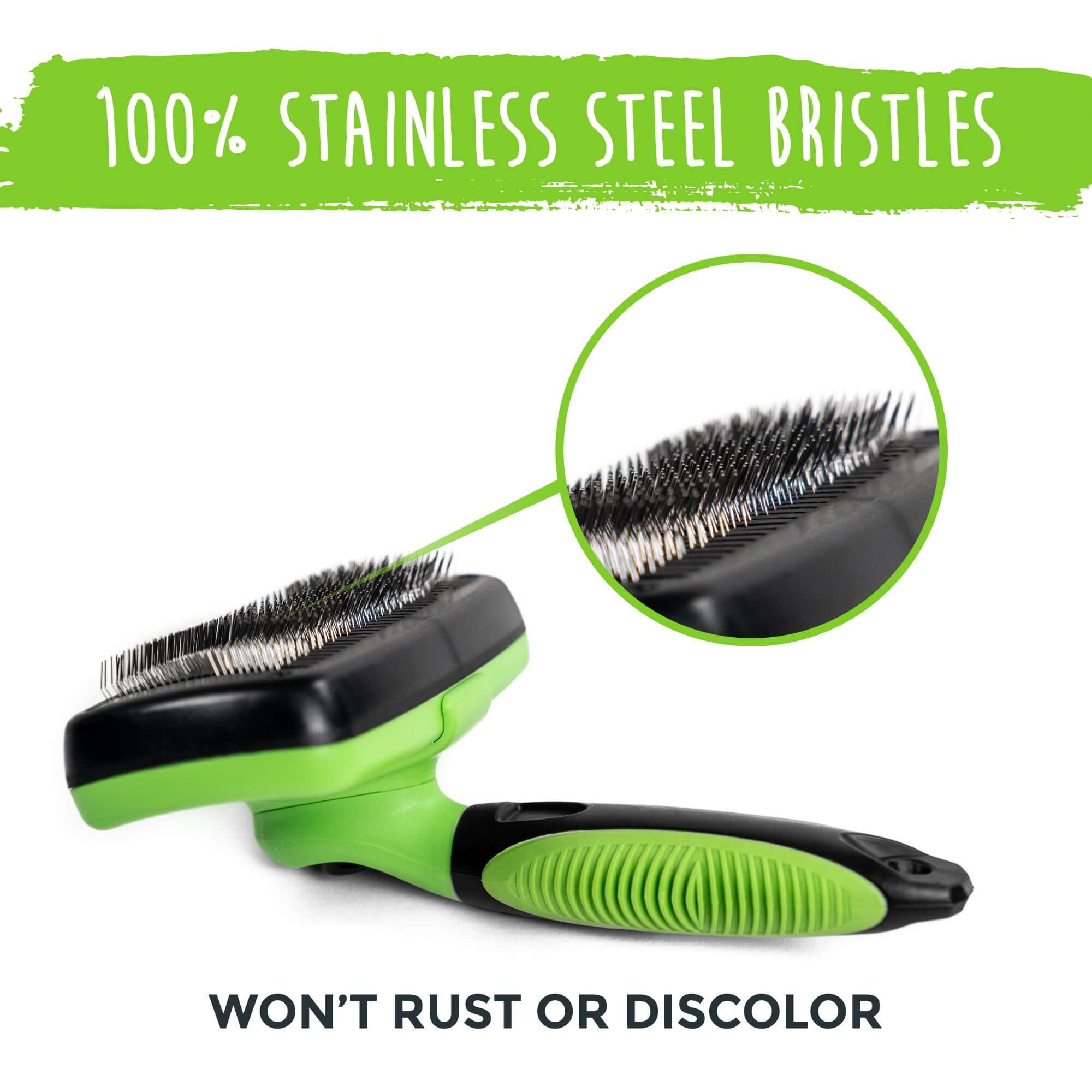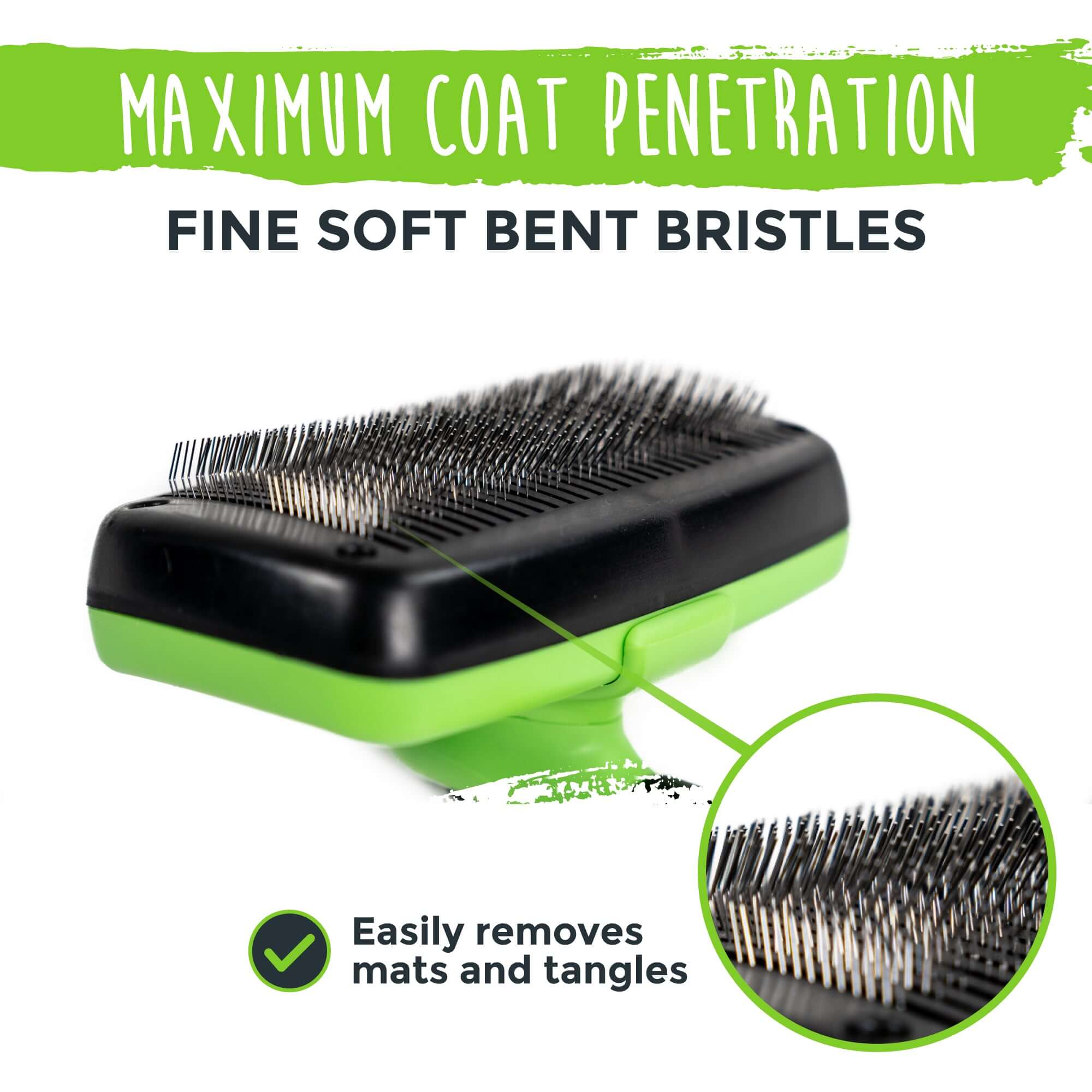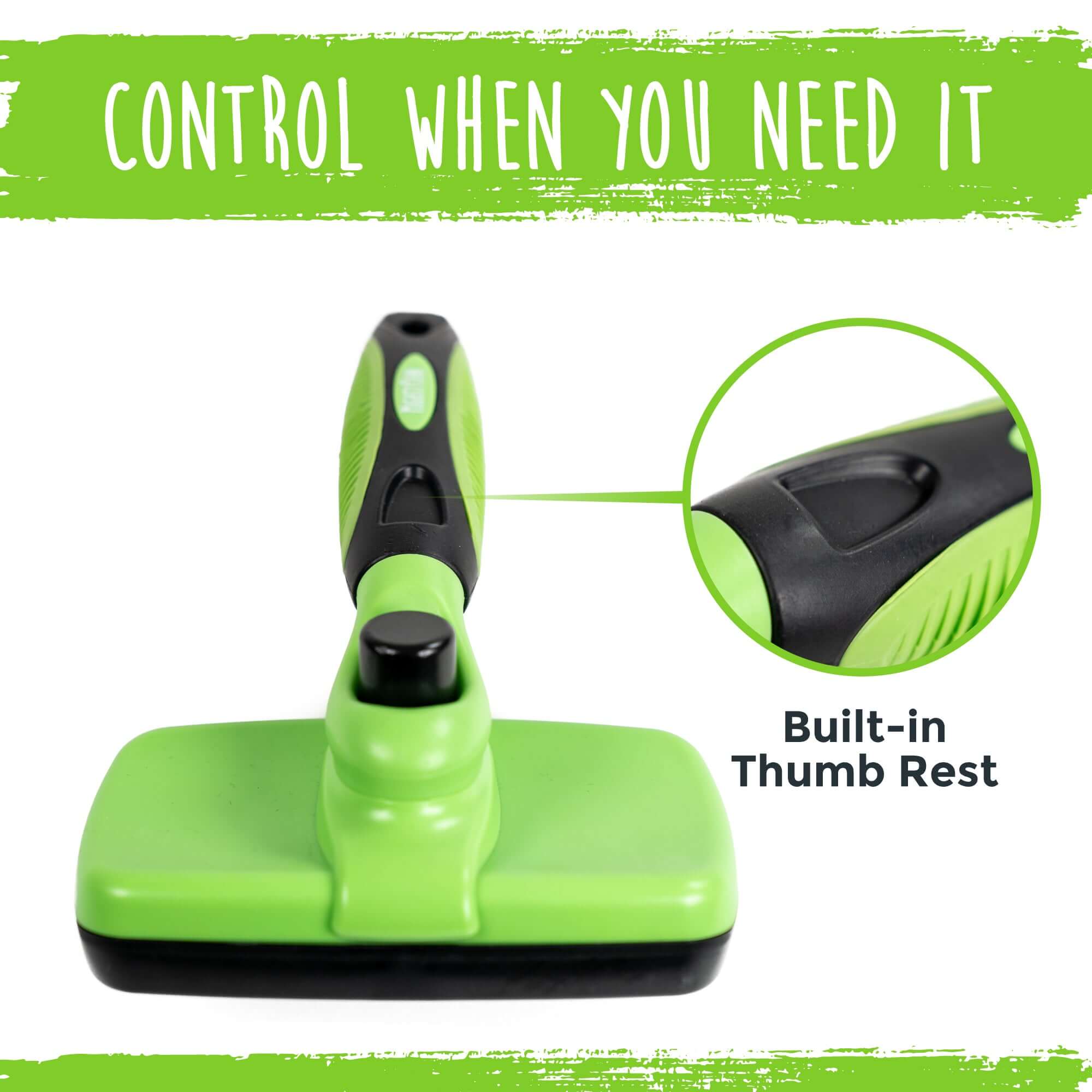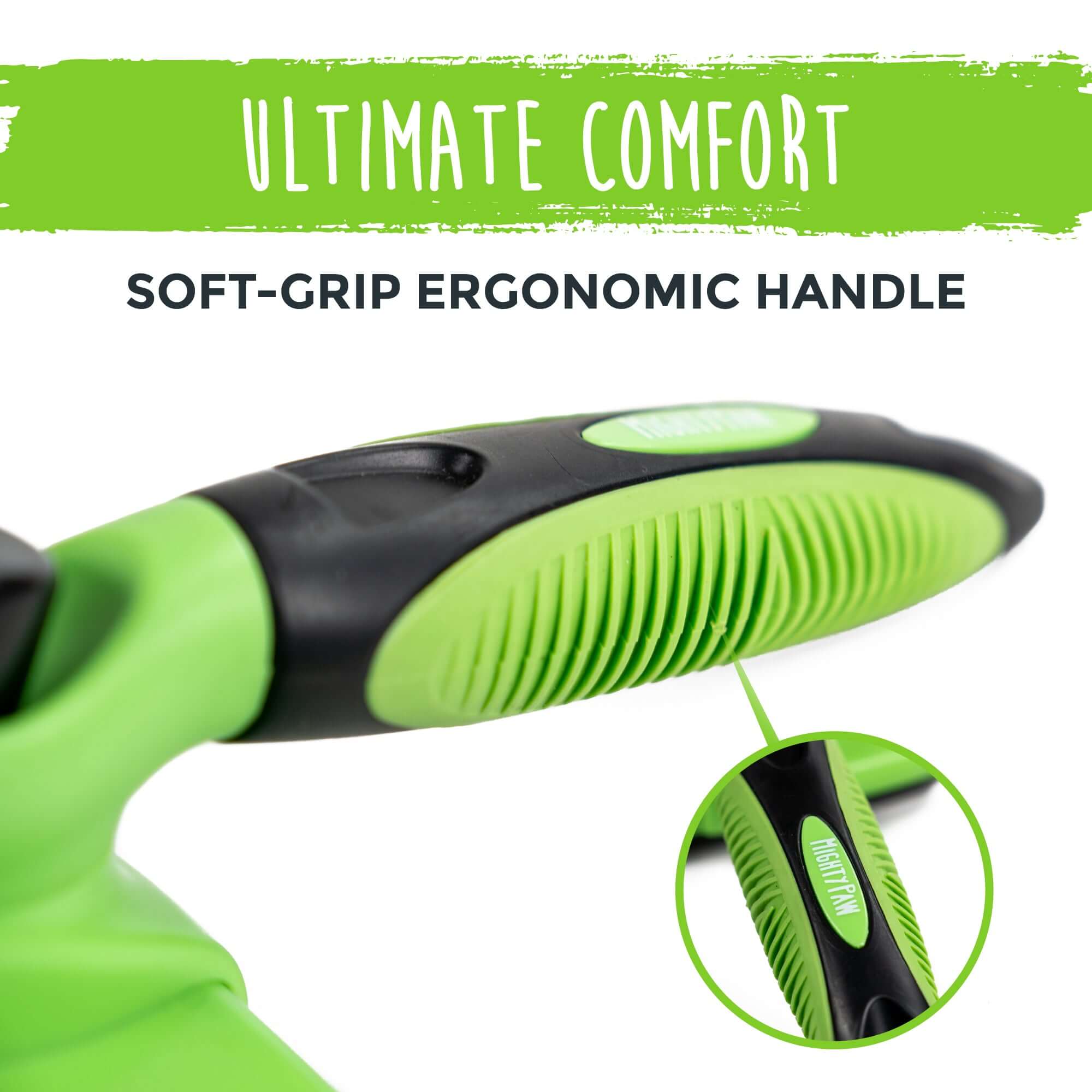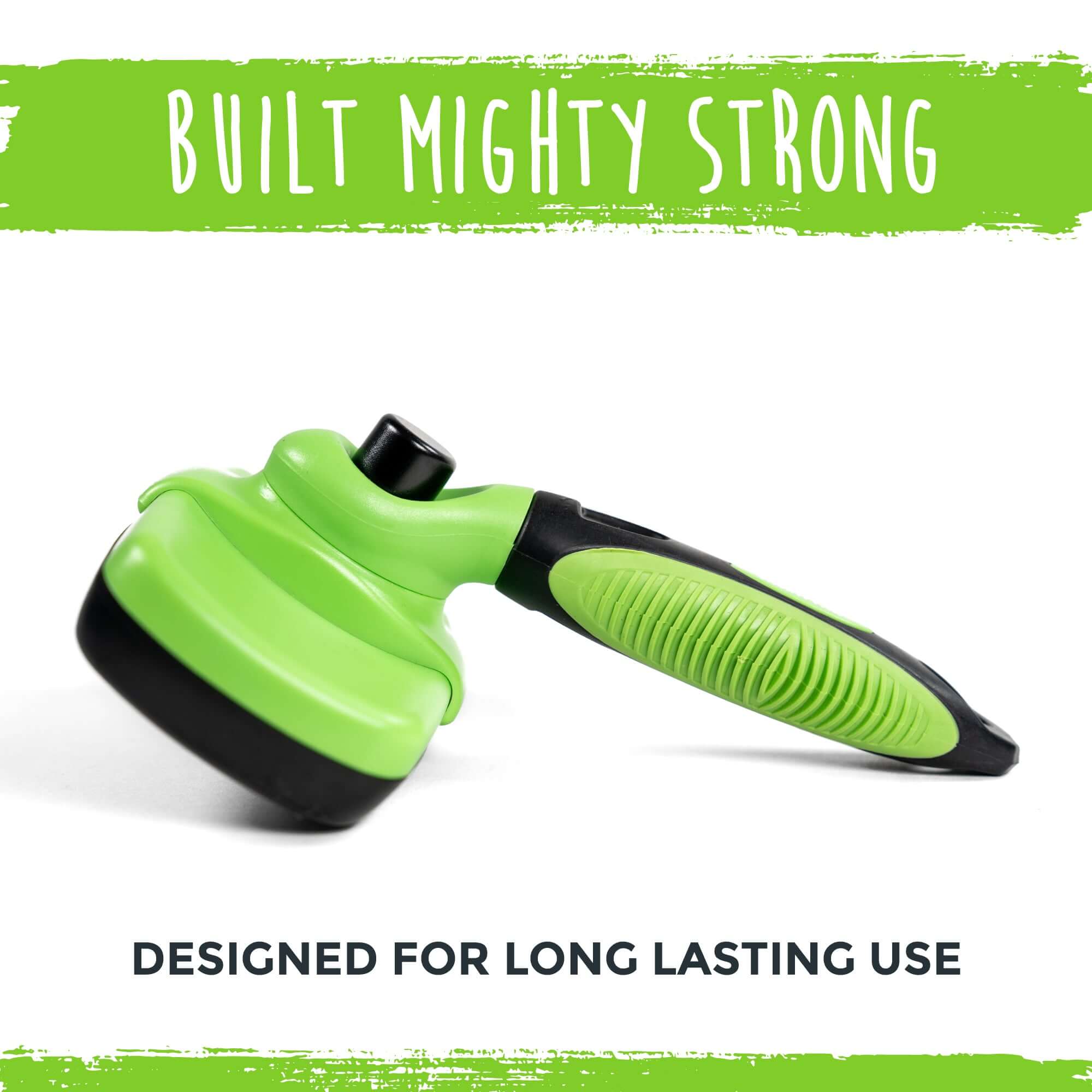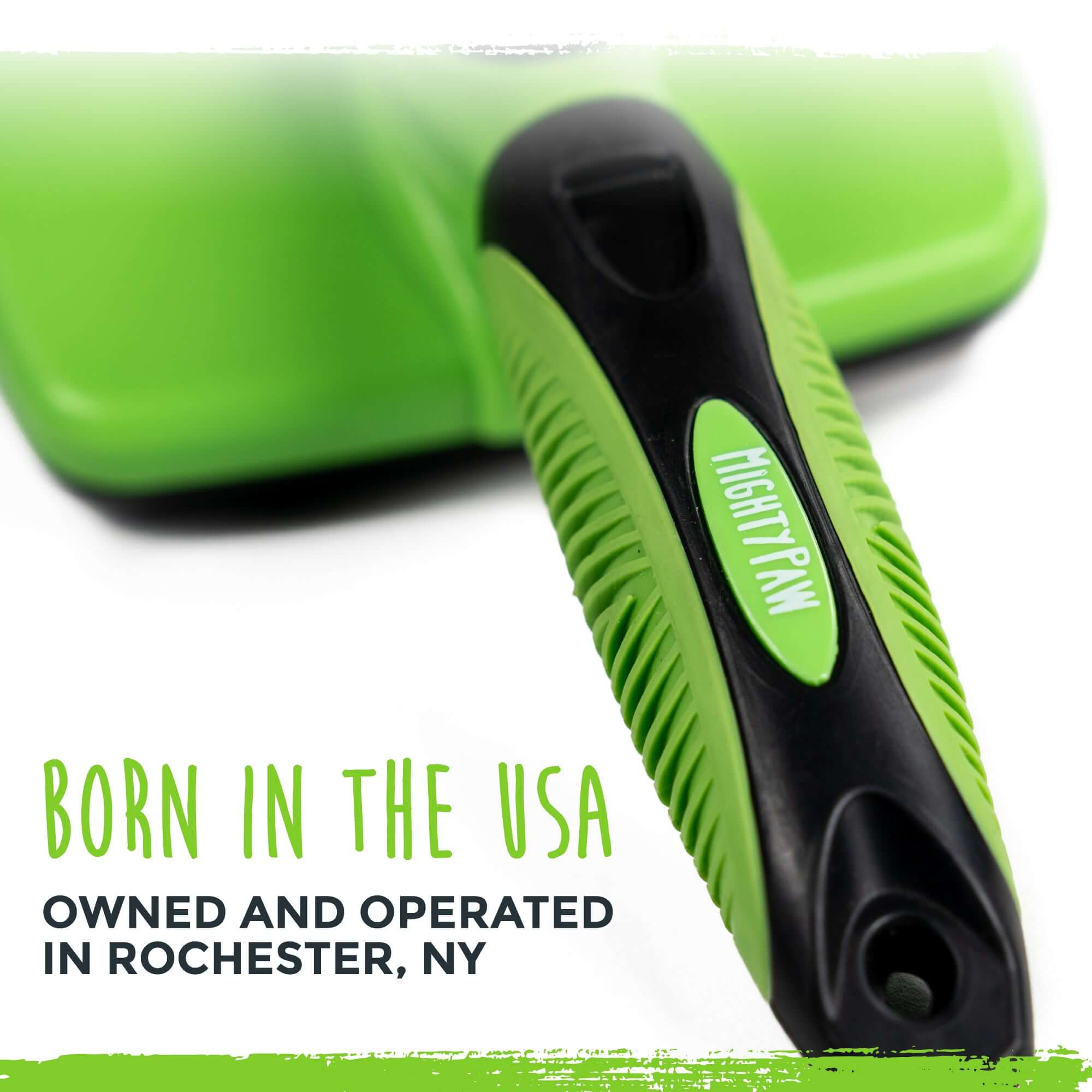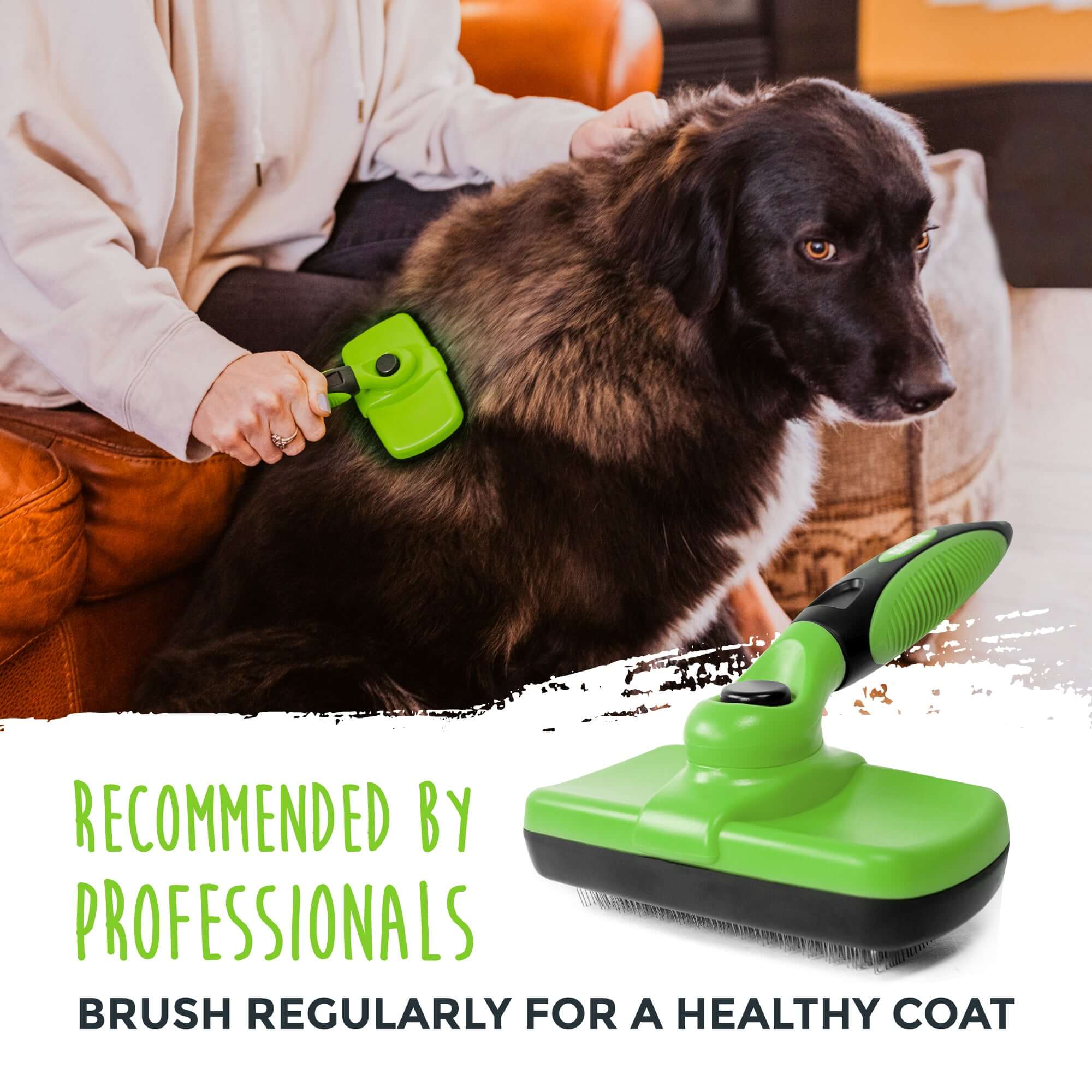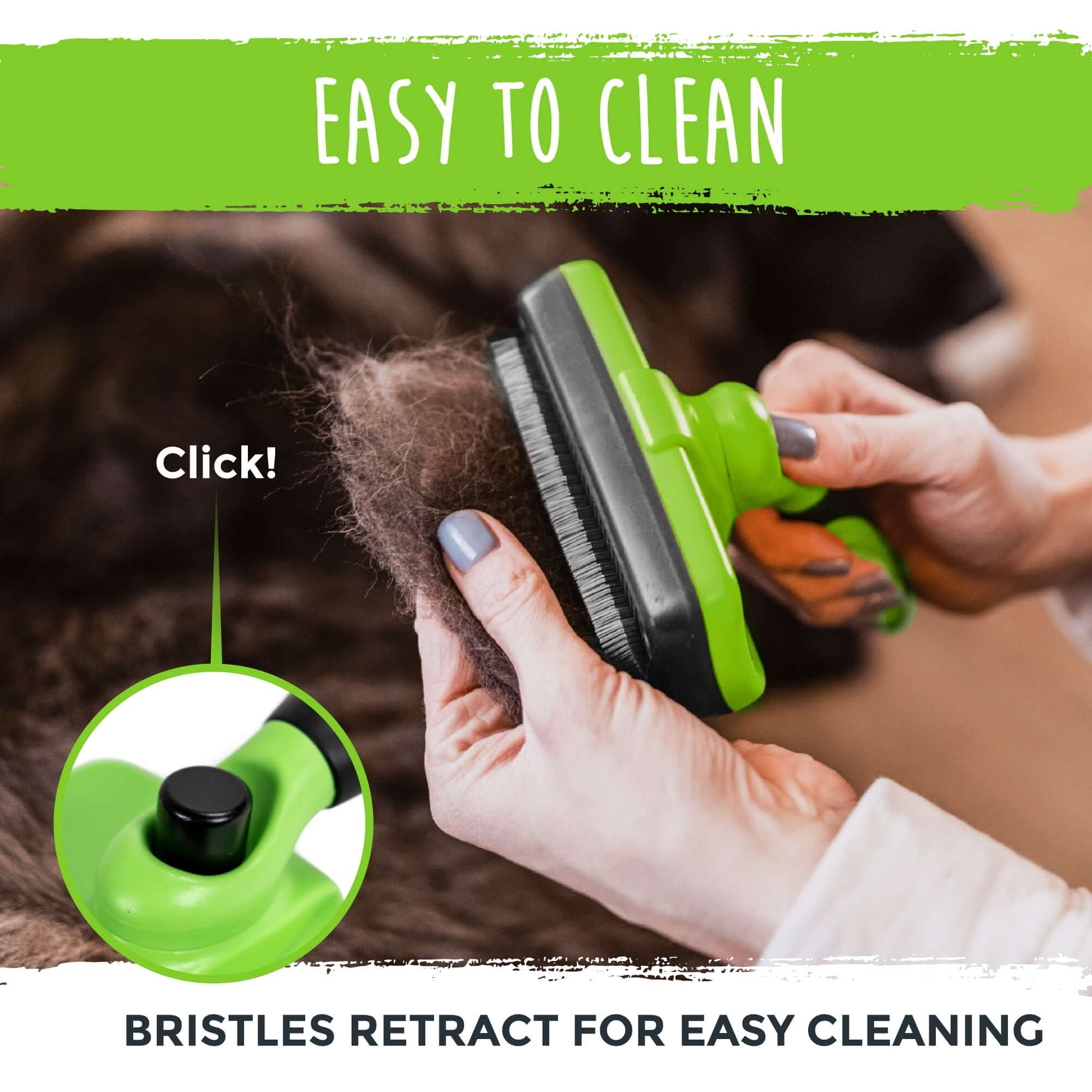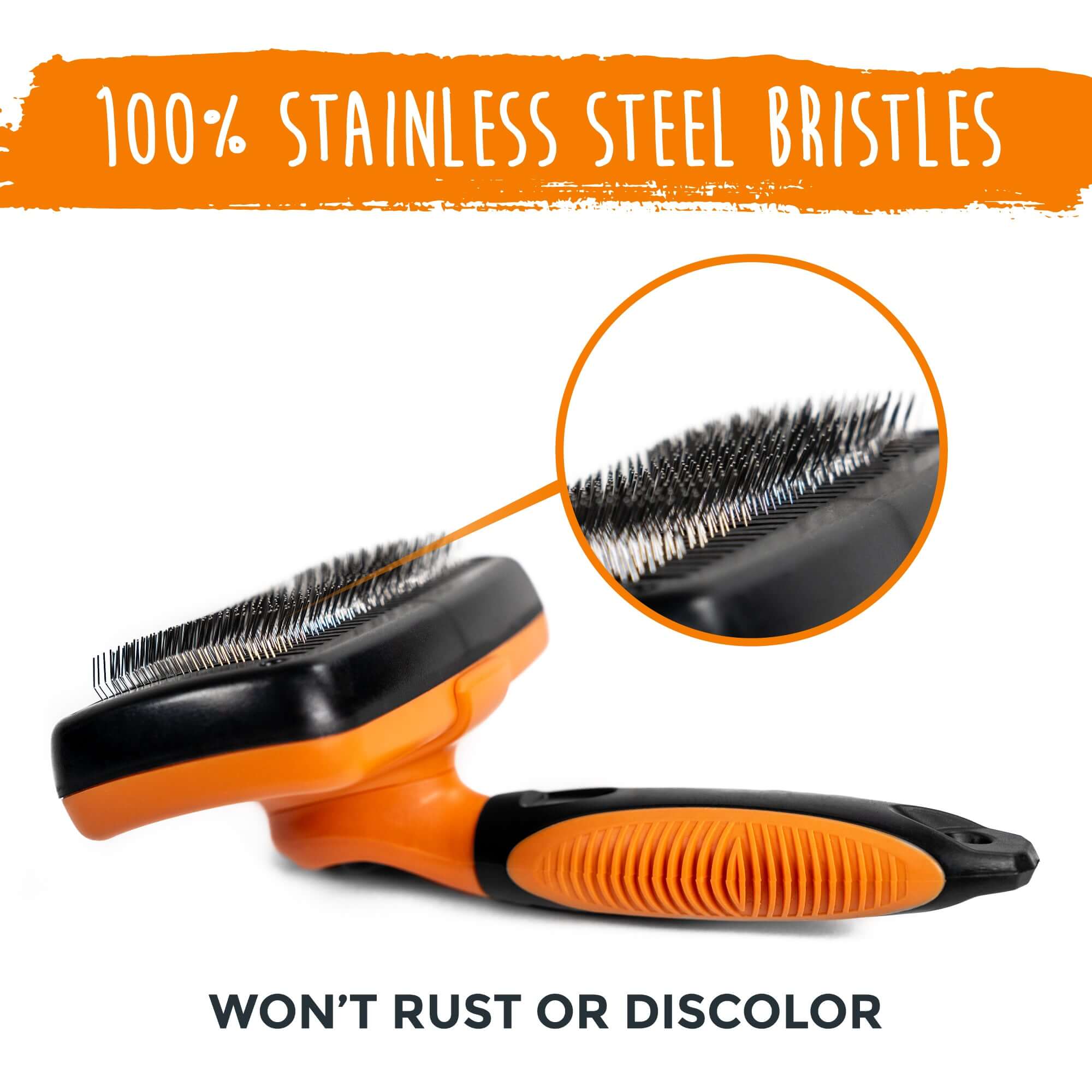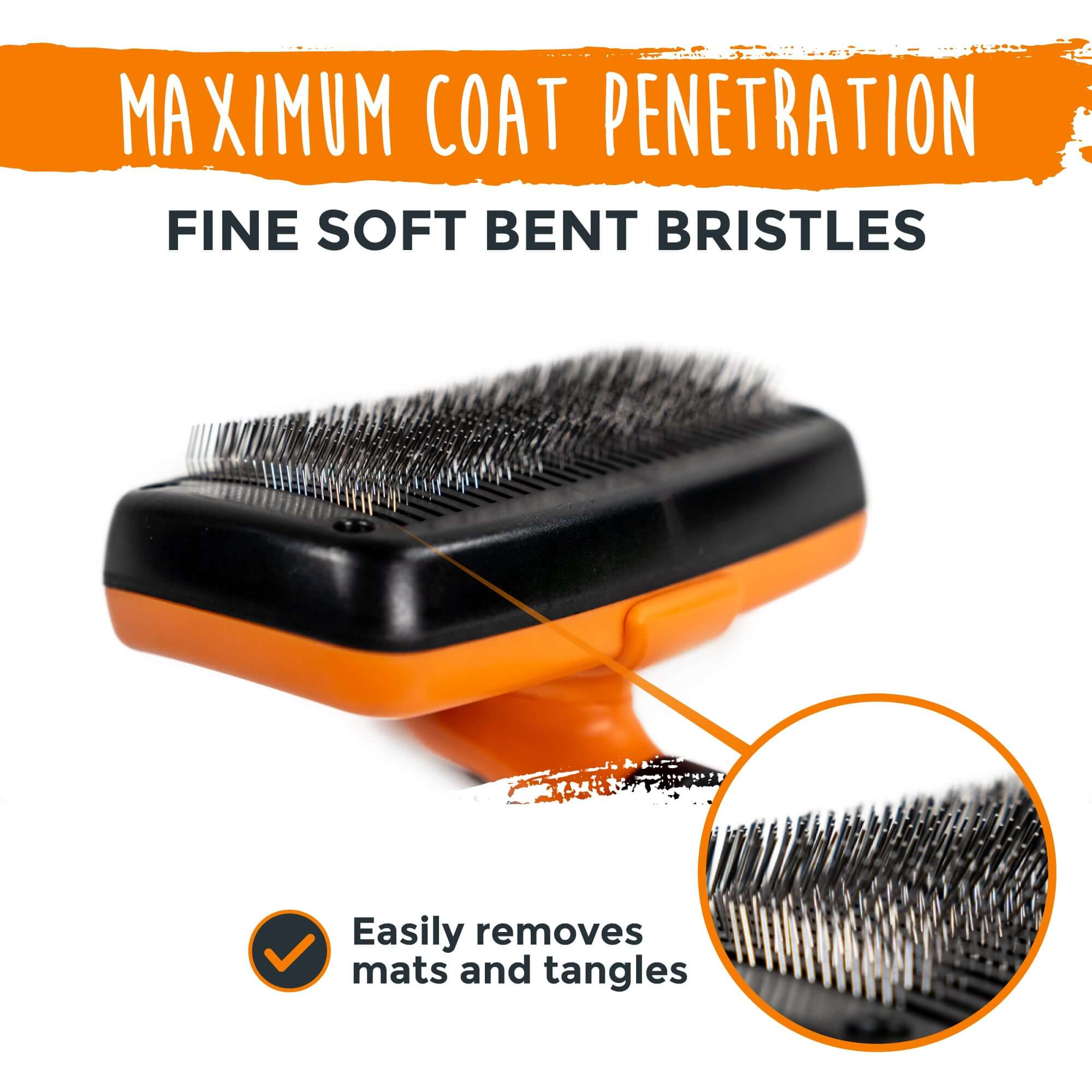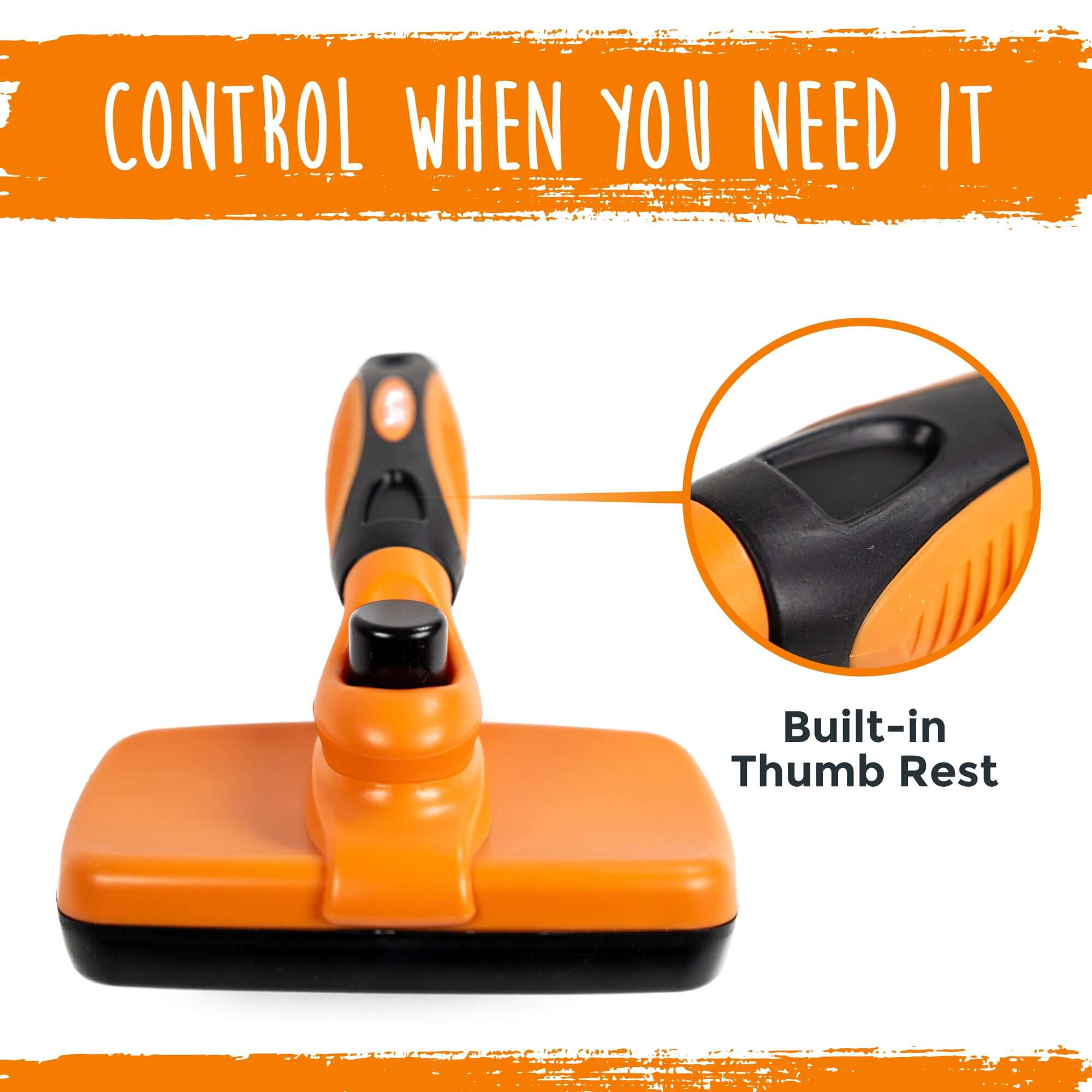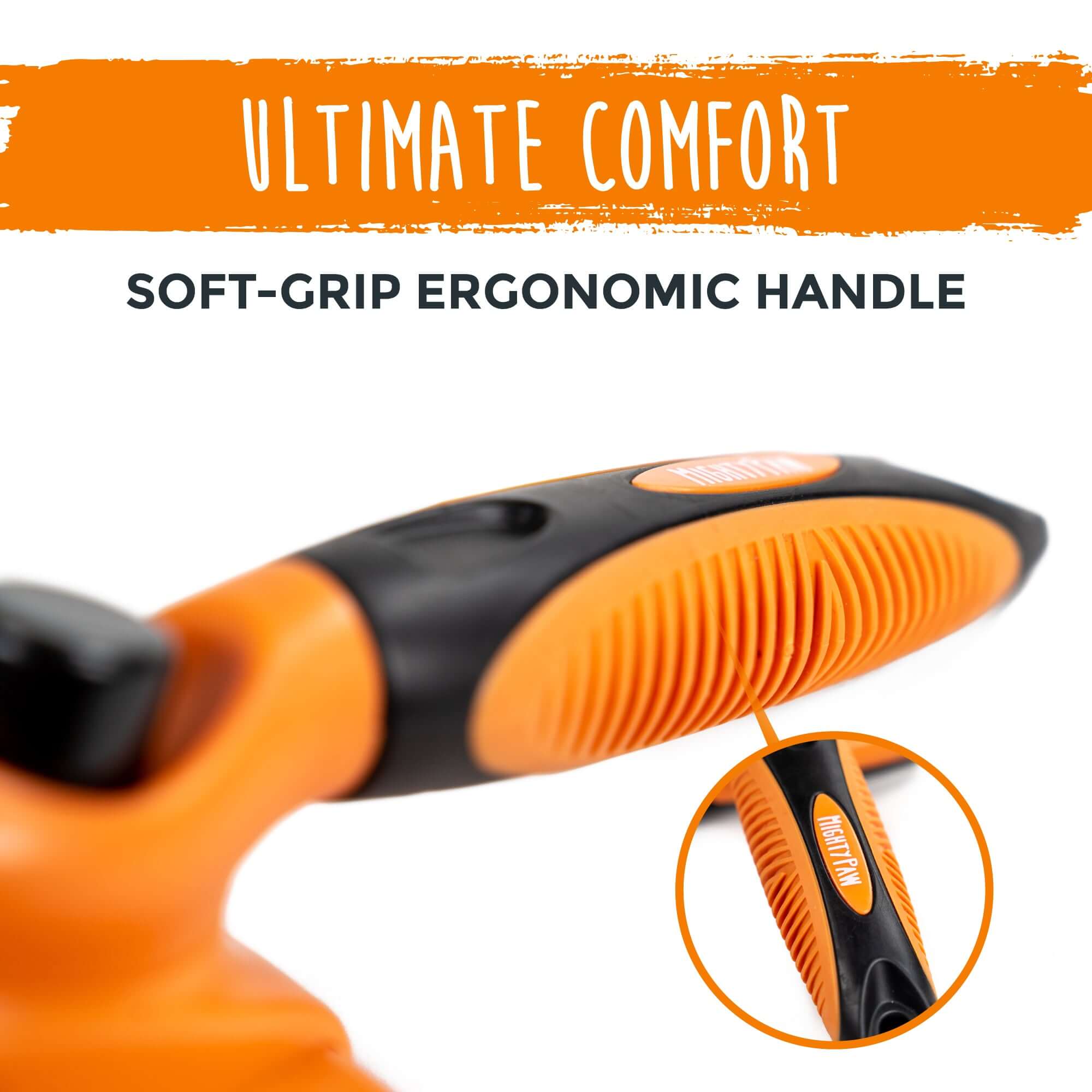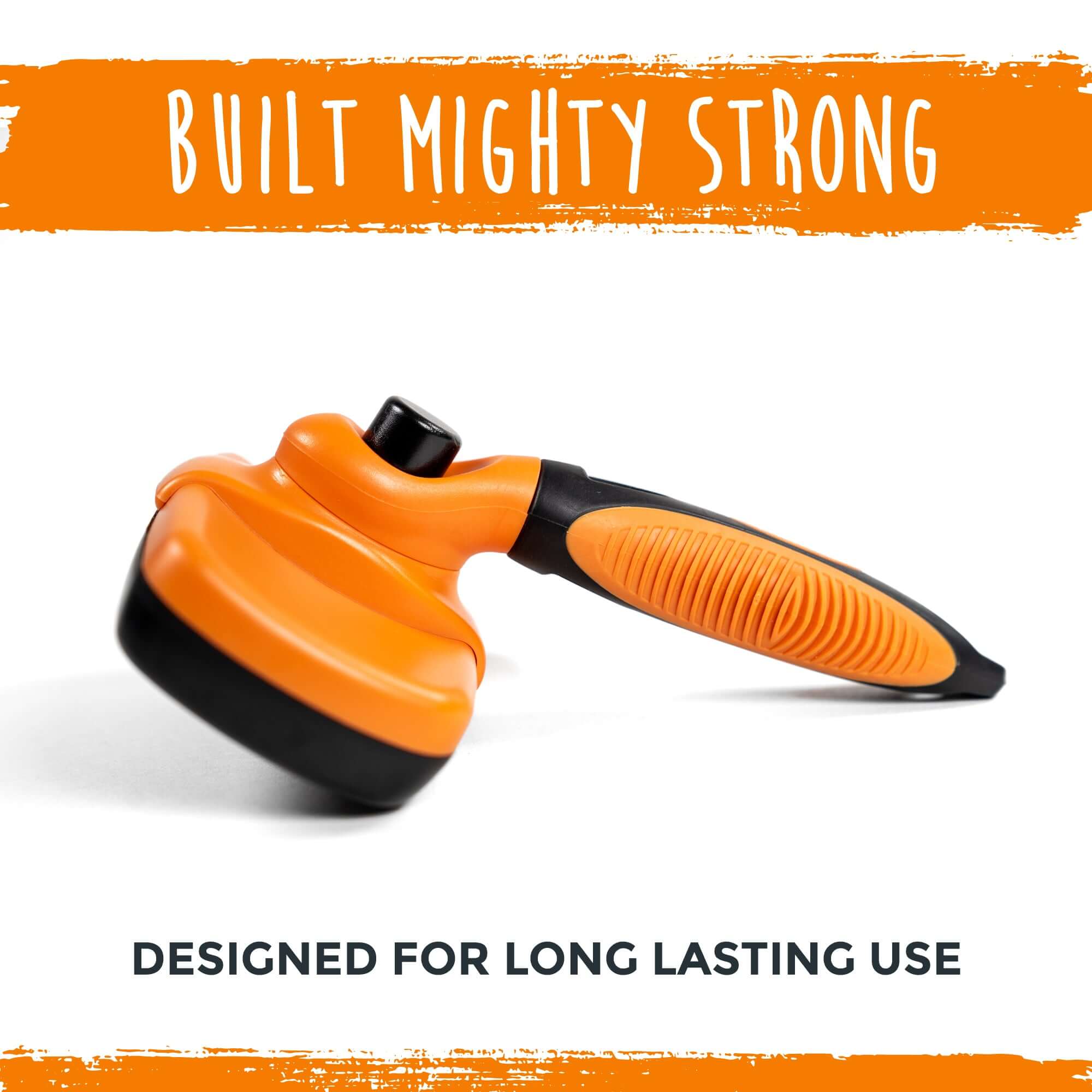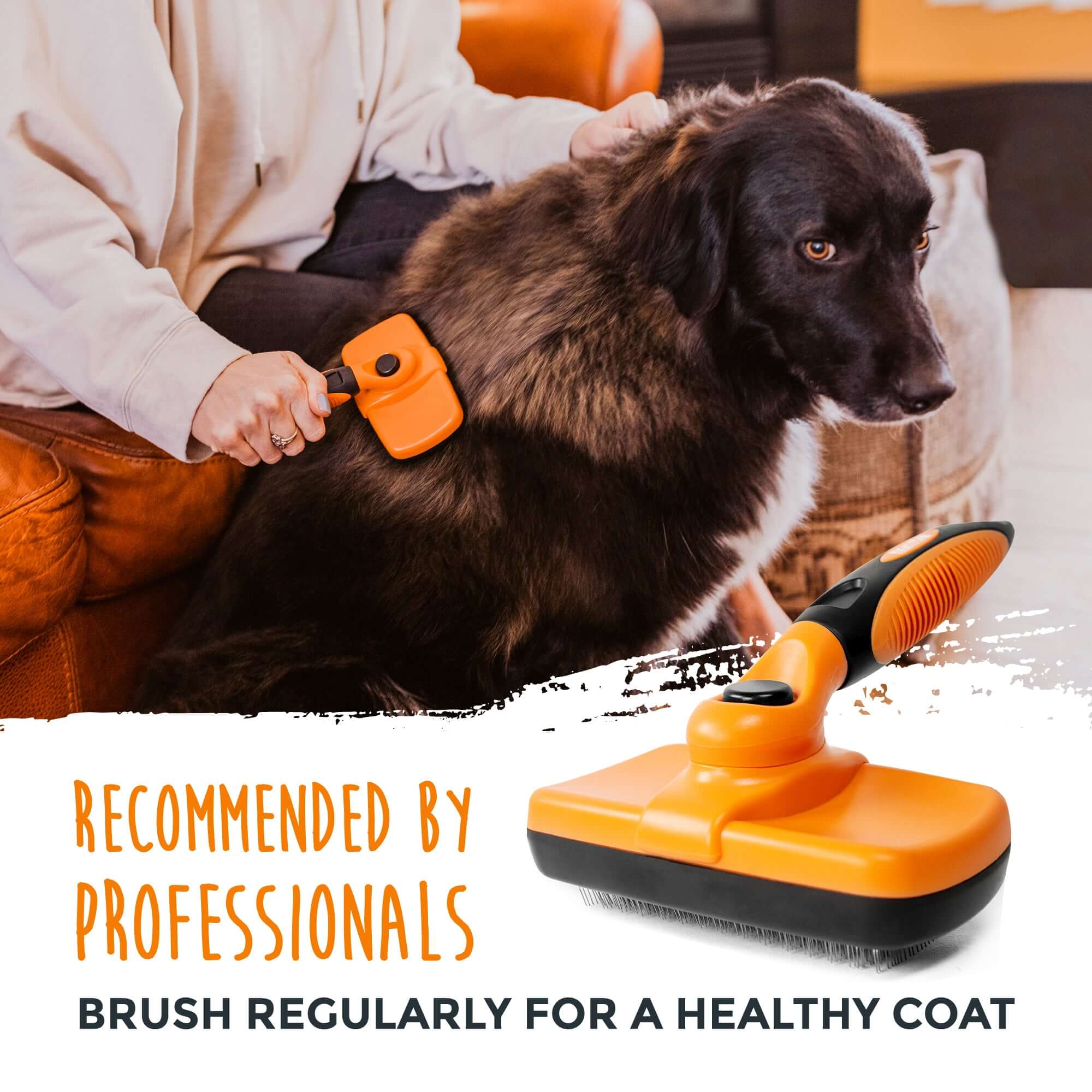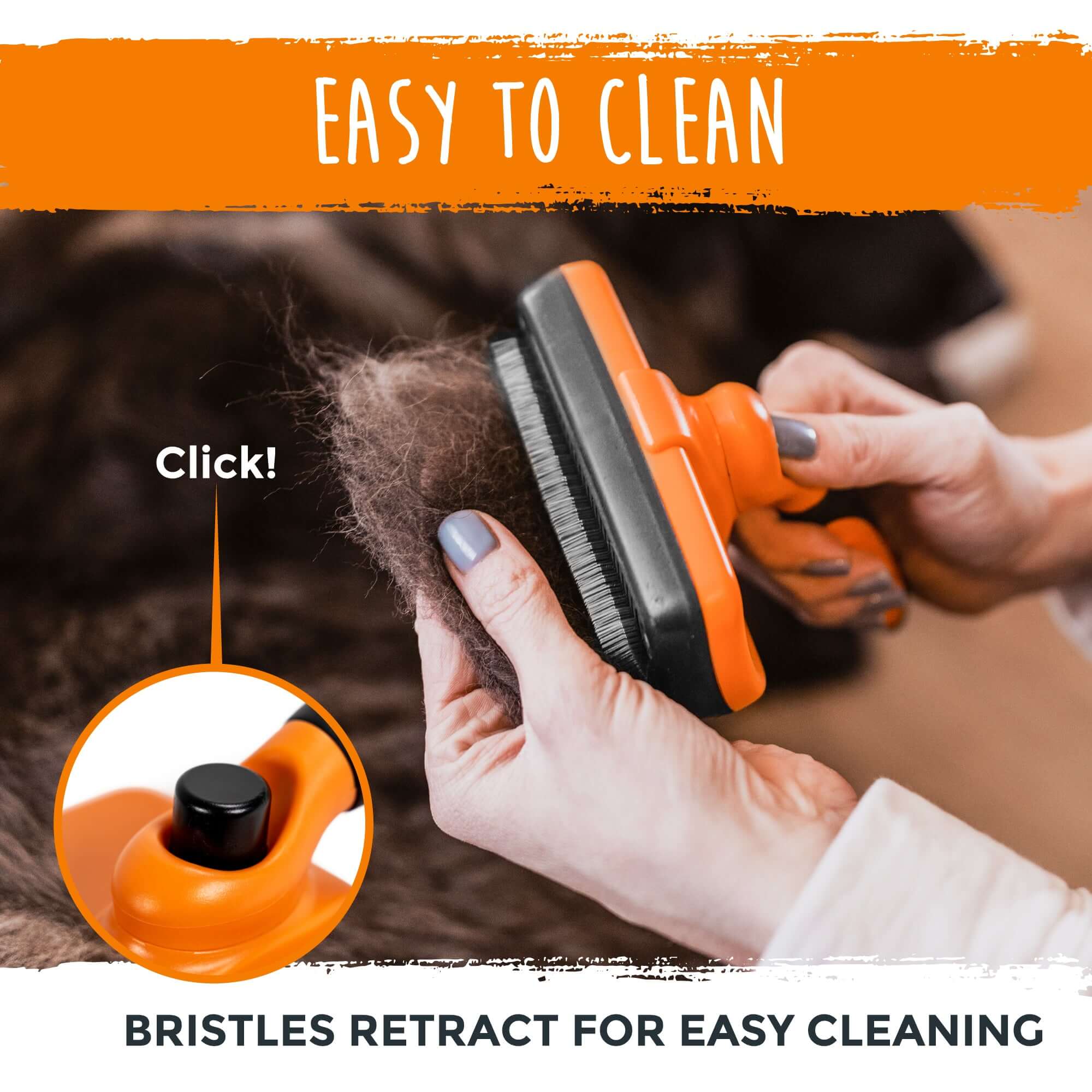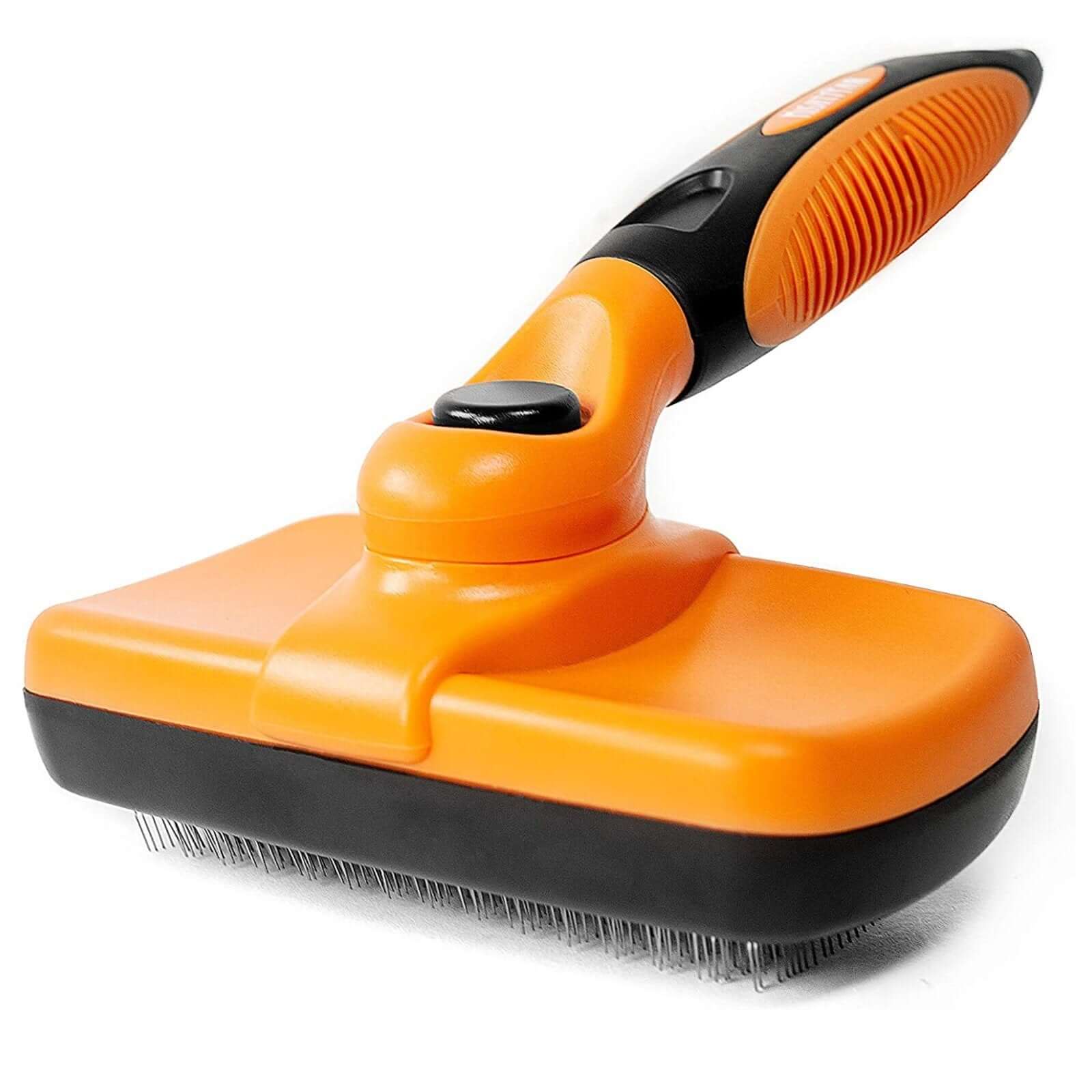 Mighty Paw Dog Grooming Brush
Maximum Coat Penetration: Our slicker brush is made with fine, soft bent bristles that are 100% stainless steel to ensure that they won't rust or discolor. They're designed to penetrate deeply into your dog's coat to remove knots, mats and tangles, but without scratching your dog's skin. That makes them safe yet effective and perfect for dogs of all hair types.
Easy to Clean: Our slicker brushes are made with retractable bristles so removing hair is quick and easy. Simply push the button and the bristles will retract. That makes it super easy to wipe off any hair or mats!
Ultimate Comfort & Control: Mighty Paw's pet grooming brush features a soft-grip ergonomic handle as well as a built-in thumb rest! That makes your grooming sessions even more comfortable, regardless of how long you brush your pup!
Professional Quality Grooming at Home: Veterinarians and groomers recommend regular brushing to remove your dog's dead undercoat and to improve the circulation in their skin. With Mighty Paw's slicker brush, you can easily groom your pup right in the comfort of your home!
Born in the USA: Headquartered in Rochester, NY - it's right here in the USA where we design and test all of our gear. Our mission is to build high-quality dog products that enable endless adventures for you and your four-legged family.
Dog Grooming Brush's Features:
100% stainless steel soft bent bristles
Soft grip ergonomic handle
Built-in thumb rest
Retractable bristles
Dog Grooming Brush's Specifications:
The Mighty Paw Difference
Whether you're a dog trainer or an everyday dog owner, we aim to deepen your experience with dogs. As a company, we're out to build life-long relationships through our products with exceptional design, attention to detail, and customer service. Come join the family!
Click 'add to cart' to make grooming your dog easier and safer… your pup will thank you!